K-Pop singer-songwriter IU, has surprisingly had a debates about whether she had cosmetic surgery like many idols in the industry.
While the issue of cosmetic surgery has become somewhat less emphasized and lost a lot of interest from netizens due to many idols openly admitting that they got them or just the common belief that idols get cosmetic surgery so there's no need to really talk about it, when it comes to IU, things get quite sensitive among fans and netizens. After all, she is admired by even non fans and has managed to maintain a perfect reputation through her personality and music.
One photo that has sparked a great debate about rumors of her getting cosmetic surgery can be seen below.
It's definitely not her most flattering photo, which is probably all the more reason why people who believe she has had cosmetic surgery are more inclined to use this as their evidence in their argument.
But this one photo caused IU fans to dig up old photos of her and argue against the cosmetic surgery claims.
But then, another photo was uploaded to counter the fans' defense.
People claimed that this is a photo of IU with a cosmetic surgeon as they believe her jaw line and chin looks much larger and square in comparison to her oval shaped jaw line now. However, fans have countered their statement by stating that IU did not visit a cosmetic surgery clinic, but a dermatologist for her skin care.
Do you think IU had cosmetic surgery?
Read More : SunMi Breaks Down How She Writes Her Songs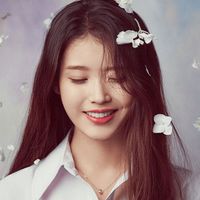 Became a fan of IU
You can now view more their stories