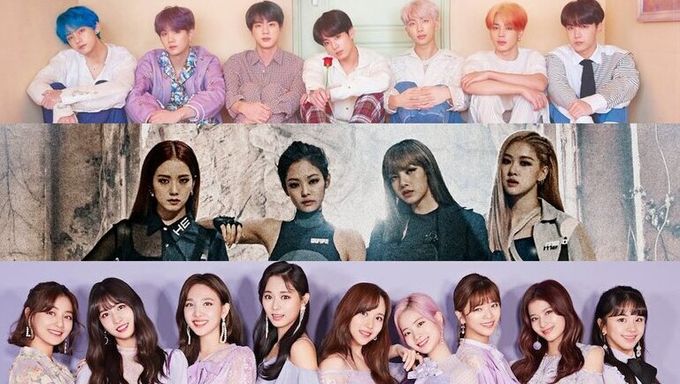 Three of K-Pop's most successful and popular idol groups, BTS, BLACKPINK, and TWICE, each actually can be considered to have an additional hidden member.
But the thing is, you probably already knew that.
No one comes to mind you say? Think again, you know.
If you still haven't figured it out yet, think about who played pivotal roles behind the scenes to help project the group to where they are today.
Yes they're none other than the producers.
BLACKPINK
The fifth hidden member of BLACKPINK, is arguably none other than producer Teddy Park.
Every BLACKPINK single, has his signature sounds in it. Teddy is one of the most talented producers in the industry, as his production style is perhaps the most perfect blend of US pop and the traditional K-Pop.
Without Teddy, who knows what kind of music BLACKPINK would have ended up putting out.
As BLACKPINK members also work closely with Teddy, the producer also pushes a lot of the songs that the girls personally like and participate writing in as well.
BTS
The mastermind behind BTS's career?
You already know who it is. Big Hit Entertainment founder and producer Bang SiHyuk. Bang started out with BTS from the very beginning during their humbler days.
He believed in each member from the start, and dedicated his blood, sweat, and tears into supporting and directing the group to where they are now today.
TWICE
Being quite the flamboyant artist himself, producer JYP ,aka Asian Soul, is arguably the tenth member of TWICE. JYP is known to be quite the mastermind when it comes to producing girl groups.
Just think about all the previous girl groups such as Wonder Girls and Miss A.
You can really hear a lot of JYP's influence in every single TWICE singles.