"ISAC" or Idol Star Athletics Championships is back with Chuseok 2019 edition. For more information about the lineup and results by fans, you can check out the posts here and here respectively.
The recording was held on Aug. 12 and fans noticed a lot of things. Among these, there is this sweet idol who turned on his Wi-Fi hotspot for fans. This is an incredible fan service.
This idol is none other than SF9 's TaeYang!
Here is the story. SF9 (except InSeong who is recovering from injury) was present at the recording of "ISAC 2019" Chuseok. FANTASY have been there since early morning to support the boys.
Among fans, users of the telecommunication company named KT (one of the biggest in Korea) said that they had issues using the internet. TaeYang heard of it and turned on his Wi-Fi hotspot. E.g. a mobile hotspot is a way to share data connection via Wi-Fi to nearby electronic devices.
However, according to the fan, TaeYang went to eat -with his phone- so the hotspot was cut off and fans unable to connect. And this makes the story even funnier.
During the recording, FANTASY noticed at various times that TaeYang was trying to communicate with them. For example, here showing them a selfie he just took with his iPad.
No need to mention that many were impressed by his kind heart and endless love for fans.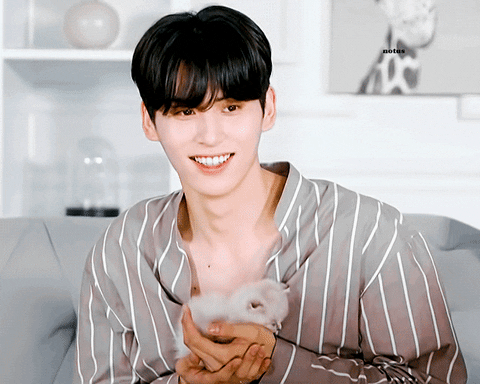 Do you also find it adorable?
Read More : Hilarious Collision Between AB6IX's Jeon Woong And Weki Meki's Rina During "ISAC 2019"