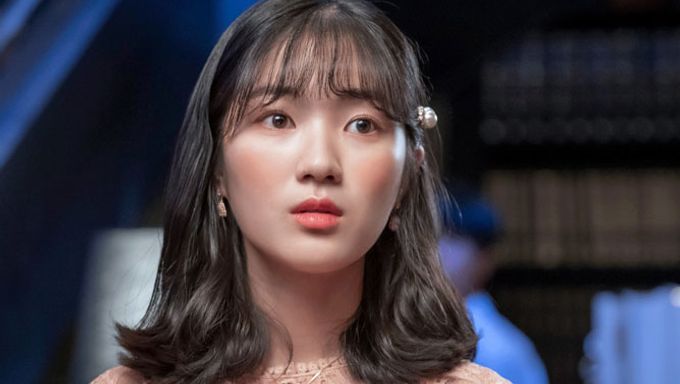 Kim HyeYoon is the lead actress of the trendy drama "Extraordinary You". She caught the attention of viewers for her perfect acting skills.
On her Instagram not long ago, she posted this picture where she is holding the main actor -SF9's RoWoon- character's jacket.
What caught the eyes is that the jacket of RoWoon is even longer than Kim HyeYoon's torso. Their height difference is indeed huge with more than 30 cm of difference as RoWoon is 190.5 cm and Kim HyeYoon is 160 cm.
The picture was deleted because it contained a small spoiler for the drama but it was spread online as many love the picture. Indeed, on online community, the picture is popular and grabbed the attention of many.
Fans and netizens commented: "Their height difference is cute", "She is pretty", "I love DanOh and HaRu [RoWoon and Kim HyeYoon's characters name]", "My heart is fluttering", "Wow", "I love their couple", "My heart", "So cute", "My heart is beating faster", "This is amazing", etc.
In the drama too, their height difference is adorable.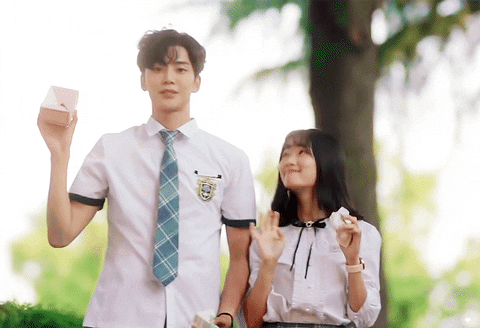 Actress Kim HyeYoon got very popular with the hit drama "SKY Castle". She was born in 1996 and is part of SidusHQ home of Kim WooBin, Jang Hyuk, Jo BoAh, Park SunHo, and much more. You can follow her on her Instagram below.
https://www.instagram.com/p/B21NYRuAPN3/
Do you also like her picture?
Read More : 7 Things You Need To Know About The Cast Of The Drama "Extraordinary You"