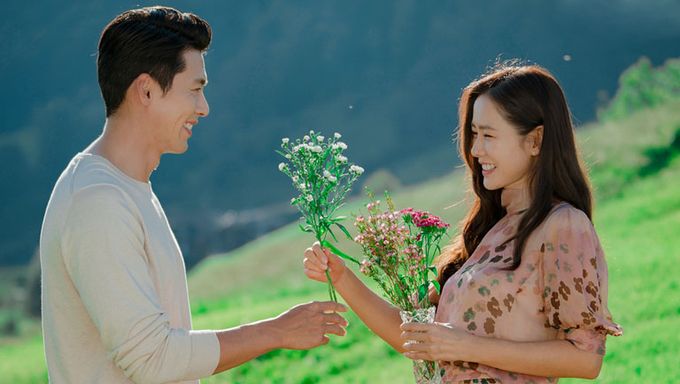 In 2019, tvN had a solid lineup of K-Dramas with "Romance is a Bonus Book", "Hotel del Luna", "Arthdal Chronicles", "Her Private Life" and much more! The channel managed to cast top actors and to have a solid plot for most of its dramas.
In 2020, tvN also has a solid lineup of dramas. Focusing more particularly on the 2020 weekend drama lineup of the channel, the cast of famous actors is not the only thing that catches attention. The ages of these actors are close to each other. It is interesting to see so many couples with so little age gap.
Here are 7 couples of tvN 2020 weekend drama lineup who are surprisingly close in age. 
1- "Crash Landing on You"
Hyun Bin: born in 1982
Son YeJin: born in 1982
2- "Hi Bye, Mama!"
Kim TaeHee: born in 1980
Lee KyuHyung: born in 1983
3- "When My Love Blossom" - Older version
Yoo JiTae: born in 1976
Lee BoYoung: born in 1979
4- "When My Love Blossom" - Young version
Jeon SoNee: born in 1991
GOT7's JinYoung: born in 1994
5- "Youth Record"
Park SoDam: born in 1991
Park BoGum: born in 1993
6- "Stranger 2"
Bae DooNa: born in 1979
Cho SeungWoo: born in 1980
7- "Sandbox"
Nam JooHyuk: born in 1994
Suzy: born in 1994