Group I.O.I and Wanna One have two main common characteristics.
One, they are/were made up of 11 members who were the top 11 of the program, "Produce 101".
Two, they are/were a project group only performing a year after the debut.
The fans of I.O.I went through a lot. They were first anxious about who was going to make it to the debut, then, they enjoyed the brief moment of happiness with the 11 girls. Finally, all 11 members of I.O.I and their fans had to go through goodbyes. 
Having to go through the joy to tearful goodbye, fans of I.O.I left a message for fans of Wanna One.
First Box: Vote for your boys!! Produce 101 Season 2!
Second Box: I hope you don't get a chance to watch the program.
Third Box: If you already have watched the program, I hope you never vote for anybody.
Fourth Box: If you have already voted for someone, I hope you don't let them enter your hearts.
Fifth Box: If you have already let them in, I hope you don't get your heart broken.
Sixth Box: And I hope you will be pleased and happy as we were looking back the joyful memory. 
Must Read : Freshmen Group Wanna One Is Eating Up K-Pop's New Records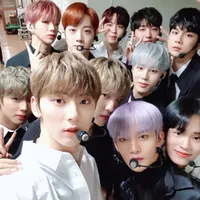 Became a fan of Wanna One
You can now view more their stories