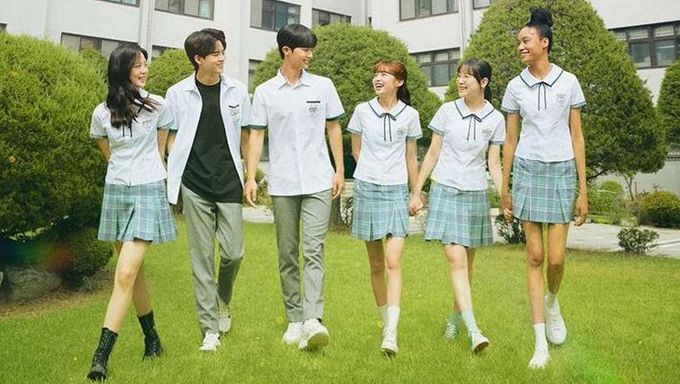 "The Moment The Heart Shines" is a youth romance that follows the story of a group of 17-year-olds struggling in the digital world. 
The leads in the drama are Choi JiSoo, VICTON's Jung SuBin, and Oh JaeWoong.
Shin SeoHyun, Bae YuJin, and Kim AhYoung will also be appearing in the drama. 
Choi JiSoo has appeared in the dramas "Convenience Store Fling", "Drama Stage 2021", "Replay: The Moment When It Starts Again", "Hanging On", "Farming Academy Season 2", "Risky Romance", and "Criminal Minds."
VICTON's SuBin has been steadily growing as an actor through his appearances in the dramas "Convenience Store Fling", "The Guilty Secret", and "Psychopath Diary." 
Rookie actor Oh JaeWoong debuted in the drama "Navillera" and is a contestant on the survival show "Extreme Debut: Wild Idol". He is expected to reveal his charm "through a pleasant naughty side and a mysterious side" in this drama. 
Shin SoHyun ("A Piece Of Your Mind"), model Bae YuJin and Kim AhYoung will appear alongside the leads. 
Here is more information.
The Moment The Heart Shines (2021)
Information
Title: The Moment The Heart Shines / Take My Heart / Hateuga Biccnaneun Sungan / 하트가 빛나는 순간
Director: Son YeEun
Writer: Shin Suzy
Network: EBS1 TV, EBS Youtube 
Runtime: From September 28
# of Episodes: 13
Genre: Youth Romance
Language: Korean
Summary
In an era where their values are measured by likes, this drama follows the story of teenagers who believe their existence shines brighter in the digital world and how they acknowledge themselves as they are in their relationships through friendship and inner growth.
Cast
Choi JiSoo as Choi BitNara
BitNara is an innocent and lovely high school student. She was adored as a mukbang YouTuber when she was young but was deeply hurt by the coldness of the digital world.
When she enters high school, she decides to shine brightly once again but ends up getting entangled with the most popular boy in school, Seo JoonYoung.
Oh JaeWoong as Seo JoonYoung
JoonYoung is the most popular boy in school. He maintains perfect grades and looks and possesses a kind heart. Despite his flawless appearance, he hides a secret behind his smile.
VICTON's SuBin as Cha SeokJin
SeokJin is BitNara's childhood friend who silently protects her. He acts indifferent but actually cares about others around him. He undergoes a major change of heart towards his friendship with BitNara.
Shin SoHyun as Han ChoHyeon
A fashion influencer who boasts about her 120,000 followers. She embodies the word "cool" with her charisma and excellent fashion sense. She will face Choi BitNara when they both enter DingDong High School.
Bae YuJin as Lee SeoWoo
An old friend of BitNara's who always provides support. She is a deep-seated person who sincerely listens to her friend's concerns better than anyone else. She goes through a journey of self-love while growing with her friends.
Kim AhYoung as Park JiHye
A person who loves to show off her bright energy. She is always in the know as she is an internet search expert. She may cause some trouble here and there but, you can't stay mad at her for long due to her charm.
Teaser & Posters
Here is one of the teasers.
Check the teaser here.
Here are the official posters.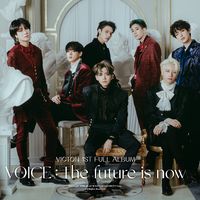 Became a fan of VICTON
You can now view more their stories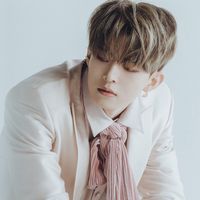 Became a fan of SuBin
You can now view more their stories