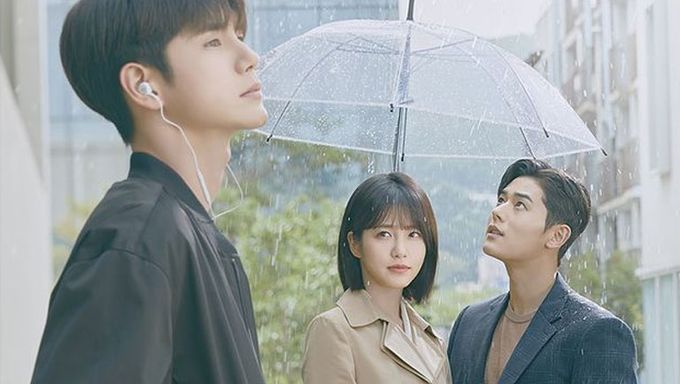 "More Than Friends" is a romance drama of the cable channel JTBC. It tells the beautiful love story of a man and woman in their 20s.
Ong SeongWu, Shin YeEun, and Kim DongJun are the lead actors.
Ong SeongWu debuted as a member of Wanna One after "Produce 101" Season 2. He got the main role in the drama "At Eighteen" and impressed many with his good acting. He filmed the movie "Life is Beautiful" too to premiere in 2020.
Shin YeEun rose to fame with the web-drama "A-Teen". She had her first role in a K-Drama in "He Is Psychometric" (2019) along with labelmate GOT7's JinYoung and then she acted in the drama "Welcome" with Kim MyungSoo (INFINITE's L).
Kim DongJun has acted in numerous dramas such as "About Time" and "Chief of Staff" but it is one of his few lead roles in a drama.
The PD of this new drama is Choi SungBun of the popular "My ID is Gangnam Beauty". The premiere of the drama was pushed because of COVID-19 concerns on the set.
Here is more information.
More Than Friends (2020)
Information
Title: More Than Friends / The Number Of Times A Friend Becomes A Lover/ Gyeonguui su/ 경우의 수
Director: Choi SungBun
Writer: Jo SeungHee
Network: JTBC
Runtime: From September 25
# of Episodes: 16
Language: Korean
Summary
It tells the story of a man and a woman who keeps having misunderstandings. They have been in a one-sided love for 10 years for each other.
Cast
Ong SeongWu as Lee Soo
He is a photographer but with his handsome looks, he could be misinterpreted as a model. He is handsome and with excellent capabilities.
Shin YeEun as Kyung WooYeon
She is a calligrapher. She seems like she is living a cool life doing what she wants. However, the reality is different and especially her dating life.
She has a one-sided love for her first-love for 10 years now. When the prince on a white horse arrived in front of her, her one-sided love came back.
Kim DongJun as On JunSu
He is the CEO of a publishing company. He is perfect.
Interesting Facts
Here is the first teaser.
Here are the official posters.