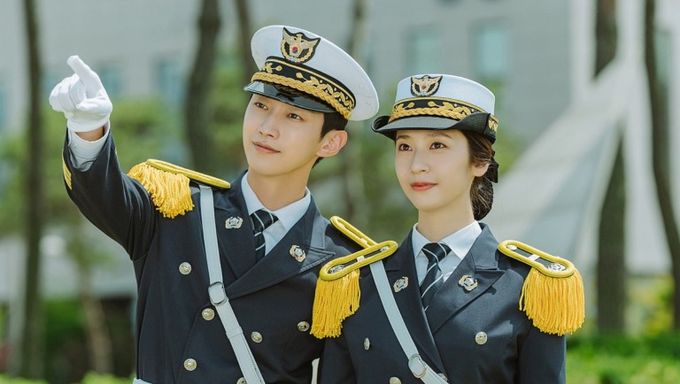 The latest crime thriller campus romance "Police University", starring JinYoung, Jung SooJung aka Krystal Jung, and Cha TaeHyun is one of the most highly anticipated K-Dramas of 2021. It premiered yesterday, on August 9, with decent ratings and already has audiences excited to see more.
Ahead of its premiere, the cast gathered to give viewers some solid reasons why they should tune into the drama. JinYoung plays Kang SunHo, a hacker turned police academy student, Jung SooJung plays Oh KangHee, an aspiring police officer with a brave heart and Cha TaeHyun plays Yoo DongMan, a professor at the Police University. 
Cha TaeHyun described "Police University" as a campus drama combined with a detective drama and his charm as being cute, considerate and warm-hearted. He further shared that the drama is not overly complicated or dark but it has a number of twists and turns that viewers can look forward to.
JinYoung said that viewers should tune in because of the cast and because it is a fun watch. Jung SooJung shared that she worked hard on learning judo and building her physical strength to prepare for her role and that her character's charms are that she's cool, chic but delicate and a jack of all trades. Viewers are also curious about Oh KangHee and Kang SunHo's love line, which is already raising expectations. 
You can watch the full interview below!
Are you watching "Police University"? Share your thoughts with Kpopmap in the comments section down below!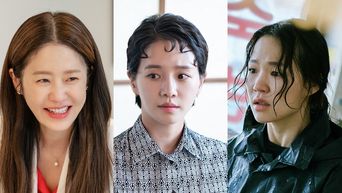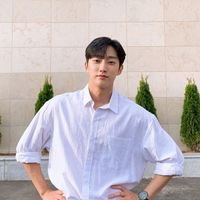 Became a fan of JinYoung
You can now view more their stories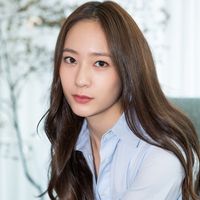 Became a fan of Krystal
You can now view more their stories