The hashtag #bangtwice sounds a lot like two popular K-Pop idol group names put together doesn't it? Well that's because it is. Bang for BTS  and twice for...well of course, TWICE.
It has been trending and going viral after the recent 2018 Asia Artist Awards, causing people to wonder what it was all about. Did something happen between BTS and TWICE? Are they collaborating? Are they dating? No, none of the above. But their attendance and absence during the past three years of AAA has been parallel to each other.
Back in 2016, the two idol groups were both seen at the awards ceremony.
However, back in 2017, both groups missed out on the AAA's due to their busy schedules. Quite interesting right?
And this year in 2018, not only did they both attend the AAA's, they also went up to the stage together to receive their awards.
But if you think about it, it's not too surprising that people would link them together as both are currently the hottest K-Pop idol groups at the moment.
Hopefully, we'll be able to see more direct interaction between the two groups!
Read More : IZ*ONE vs. CLC, Fans Talk About Song That Was Originally Intended For Latter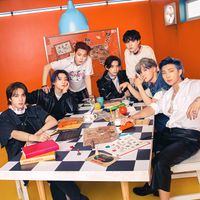 Became a fan of BTS
You can now view more their stories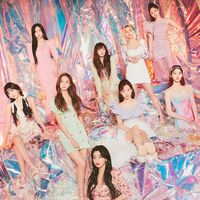 Became a fan of TWICE
You can now view more their stories