If you've kept up with Billboard news, you may be aware of former 2NE1 member Minzy's interview, in which she discussed her suicidal thoughts, depression, and other struggles during her days back in YG Entertainment.
One of the things she mentioned during the interview was how hard it was for her when people around her thought she and the group members were 'ugly'. What was even more surprising was her statement regarding YG Entertainment CEO Yang HyunSuk also expressing agreement on the group members' 'ugliness'.
Naturally, fans haven't been too happy with Yang HyunSuk after reading the interview.
she didn't have any courage to open up back then...if you don't know what depression is please stfu Minzy has suffered all of bullshit YG have threw to her.Imagine didn't know how to socialize with people in teenage bcs of hard training.but ended up being called ugly? https://t.co/h5ka3jgMAx

— MINZY SLAY THAT FLOOR?#ALLOFYOUSAY (@song_lurunxxi) December 23, 2018
2ne1, individually, were all struggling secretly. I'm convinced that each of them were trying to hide their demons coz they don't want to hurt the people closest to them. I'm glad Minzy left. Mental health comes first. YG is an idiot who dont deserve any of them.

— silent_angel (@silenttears04) December 19, 2018
When I was watching 2ne1 TV, yes I always hear YG calling them ugly and I thought before 'Maybe they're used to it' or 'It's a joke b/w them' but turned out it has a different effect on Minzy. So fcked up yg, there's no family anymore and it's sad. https://t.co/jktmi2QpQp

— ynah ? (@ynahmodine) December 19, 2018
brave of yg to call minzy ugly when he looks like a fuckin walnut

— christmas yves (@onceshinee) December 23, 2018
can we all like file a case against yang hyunsuk because he keeps on fucking up the mental health of his artists (great examples are minzy and midam) because he deserves to rot in jail and no human being deserves to suffer from so much pressure

— liyah❄️ (@bulbaseungs) December 19, 2018
YG must think even that he disbanded 2NE1, the girls arent going to communicate with each other on sns. BUT CL, Sandara, Park Bom and Minzy prove it wrong, Yang Hyun Suk. Their bonding as 2NE1 is too strong! They even support each other, we stan queens ??‍♀️

— Nurul ? (@ohsinosijak) October 26, 2018
Minzy's Billboard article:

I'm tearing up. She was under a considerable amount of pain. Her boss and the society she lived in condemned her group for being born with faces that didn't fit the mold. This is why I get so angry when people come after Gfriend's looks. pic.twitter.com/P1Ugh65ILM

— Tomorrow Knight (@Popcalypses) December 19, 2018
How do you feel about the current situation?
Read More : IZ*ONE vs. CLC, Fans Talk About Song That Was Originally Intended For Latter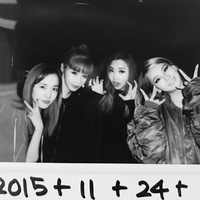 Became a fan of 2NE1
You can now view more their stories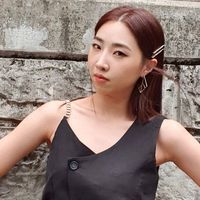 Became a fan of Minzy
You can now view more their stories