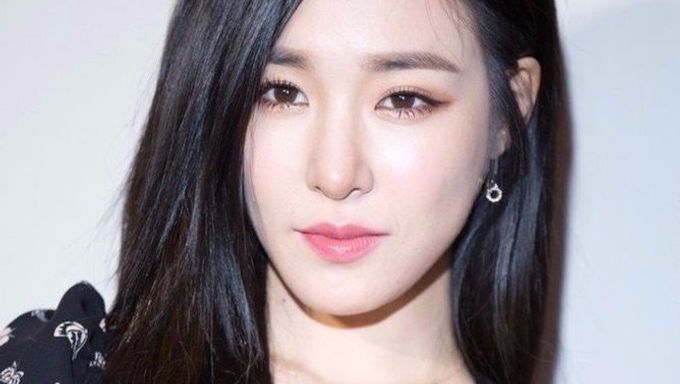 Even some of the most successful K-Pop idol groups have had members leaving both the group and agency. And as much as we wanted them to stay, there's a lot of things that happen behind the scenes that influence the outcome of whether a group maintains all the original members.
In many cases, differing opinions about future career paths is usually the reason why some idols choose to leave their group. And surprisingly, some idols actually never wanted to be idols to begin with, but only became one in the hopes of getting their names out to the public so that it would be easier for them to do what they dreamt of doing in the future.
Below are some K-Pop idols who left their group and the reasons for leaving.
JiSoo
JiSoo left her group Tahiti back in December 2017 and cited panic disorder and depression as her reasons for being unable to continue with the group. However, fellow group member Miso accused her of lying and stated that those reasons were not the real reasons why she left. The real reasons haven't been disclosed up to this date.
YulHee 
Former LABOUM member YulHee called it quits in November 2017 and stated that she no longer believed that being a K-Pop idol was not her path. Given that the competition is fierce and that there are nearly 300 hundred K-Pop girl groups within the scene at the moment, it's understandable that things were tough and the chances of seeing the success she envisioned were low.
Hoya
Hoya left idol group INFINITE because he was tired of being told what to do by the agency, and wanted to build a career of his own with the freedom to express his own creative direction. He left back in August 2017.
L. Joe 
L.Joe left Teen Top because he wanted to pursue a career as a musical actor. Unfortunately things got messy when he was sued by his agency as the agency claimed he did not fulfill his contractual obligations. L. Joe also filed a lawsuit of his own in order to terminate his contract, but his contract remained intact until January of 2018.
Nam TaeHyun
Nam TaeHyun left WINNER in November 2016 as he has had creative differences with the group. He is currently in a band and owns his own record label, South Buyers Club. However, it seems that Nam TaeHyun is continuing to maintain a good relationship with YG Entertainment and CEO Yang HyunSuk.
Jessica, SooYoung, Tiffany, and SeoHyun
Jessica's departure from Girls' Generation came as a shock to many. However, Jessica just simply had too many things that she wanted to do, and being restricted from Girls' Generation's hectic schedule clearly made it "impossible" for her to focus on what she wanted to do, which included launching her own fashion label, running her own business, getting married, and making solo music.  SooYoung, Tiffany, and SeoHyun chose not to renew their contracts with SM Entertainment back in October 2017 as each had career plans involving acting and studying abroad.
Kris, LuHan, Tao
Legal battles fiercely ensued when Kris, LuHan, and Tao left EXO. SM Entertainment attempted to win many of them but the agency lost many times as well. All three Chinese idols claimed that SM Entertainment did not manage them properly, citing that there were financial and health related reasons.
Read More : 5 Things That Shocked K-Pop Fans In 2018