The Rose Shares Who They Want To Work And Collaborate With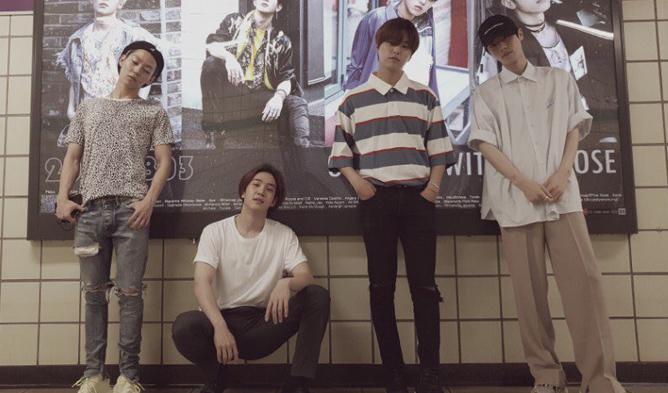 Boy band The Rose will be returning with their second mini album "Dawn" on October 4th.
Just a few days ago, they went on an interview with Korean media outlet Chic News. It was then when they shared who they wished to collaborate with in the future and some of the variety shows which they want to go on.
Main vocal WooSung shared that he wants to produce music with DinDin. He added that he had heard many people say that he looks like DinDin and is interested in a 'doppelganger' concept. He believes that it will be a very fresh and unique idea.
As for DoJoon, he chose to work with Celeb5 in the future. He revealed when The Rose debuted, they appeared as a cameo for Celeb5's music video and he also had great chemistry with Kim ShinYoung. He thanked all the seniors in Celeb5 for taking good care of them and hoped that they will be chances to work with them in the future once again.
As for collaboration, HaJoon picked Henry as the artist he wished to work with. He felt that Henry is really talented in the music aspect and wished that he would definitely grab the chance to do so if it ever happens.
Finally, JaeHyeong chose Roy Kim as the artist he has been fanboying over. He confessed that he likes acoustic music and enjoys Roy Kim's music for a very long time. JaeHyeong said he had listened to the new songs released by Roy Kim and had the thought that it would become a hit just by listening to the start of the song. He said that he will continue to support Roy Kim.
Of course, The Rose also shared that they wish to appear on KBS "Yoo HeeYeol's Sketchbook" and also other music programs to showcase their own individuality.
We hope that the boys will be able to work and collaborate with all the artists they wish to in the future!
Read More : The Rose – Paint It Rose 2018 In Europe: 2nd Coloring: Cities And Ticket Details