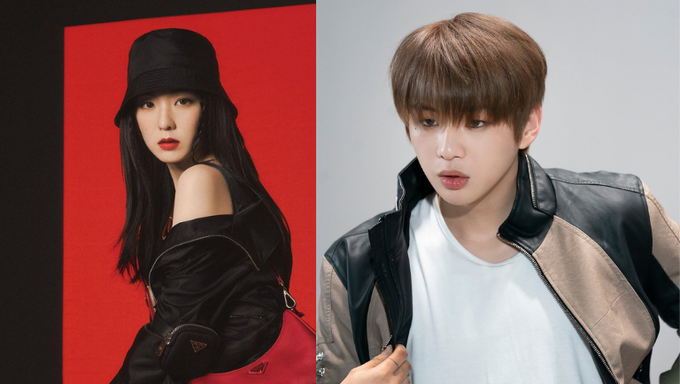 It is always interesting to learn about the hometowns of our favorite K-Pop idols. Outside of Seoul, various regions in Korea also have their own unique charm. One of the most charming aspects of any region is its dialect or satoori (사투리 - in Korean).
Although most idols speak in a neutral Korean accent on broadcasts, many of them actually speak satoori.
On May 24, Kpopmap asked readers which idol they think has the most charming satoori. Thank you so much for all of your votes!
The verdict is in. Here are the results based on data retrieved on Jul. 20, 2021.
1. Red Velvet's Irene
Red Velvet's Irene is originally from Daegu which is a big city in the North Gyeongsang province of Korea. This satoori is known for how strong and aggressive sounding it is. Its intonation consists of a lot of highs and lows, making it more emphasized than a standard Korean accent. Red Velvet's Irene sounds especially cute when she uses it.
2. Kang Daniel
Kang Daniel is famous for his Busan satoori, which is also from a major city in the North Gyeongsang province. He is best known for how he uses the satoori when he says cheesy and romantic lines to his fans. It gives him a very masculine charm but also adds to his romantic boyfriend image.
3. BTS's JungKook
BTS's JungKook is also from Busan. The other BTS members actually love doing impressions of his satoori and tease him for how his voice becomes deeper when he switches dialects. In the 120th episode of "BTS Run," he especially used his dialect more often. ARMY's couldn't get enough of the way he was speaking and how it matched his attire.
4. BTS's V
BTS's V is from Geochang county in South Gyeongsang province. He is known for not only his accent changing when he speaks in satoori but also his word choice. He may be slightly more straightforward and speak more frankly, adding a bit of a tough guy vibe to his cool persona.
5. TREASURE's JiHoon
TREASURE's JiHoon is yet another idol from Busan whose voice turns masculine when using his satoori. In episode 42 of "Treasure Map," JiHoon's accent shone through as the boys filmed in the countryside. He seems to use his satoori the most when he is in a hurry or frustrated with something.
Find out all the rankings (as of Jul. 20, 2021) below:
The next most charming idols after the top 5, included SF9's JaeYoon, and ATEEZ's San and SeongHwa. What do you think? Do the idols listed above take on a new charm when they use their satoori dialects?
If you also want to cast your vote, the vote is open at the following link:
In your opinion, which K-Pop idol has the best satoori?