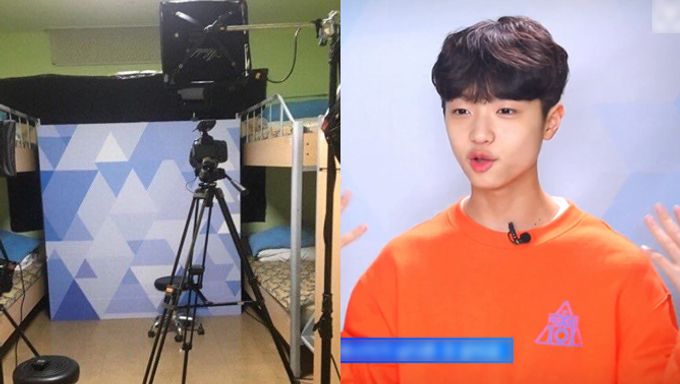 Have you ever wonder how the trainees appearing on Mnet "Produce X 101" get their solo interviews done?
Well, it looks like the mystery is solved after this picture was uploaded on online communities!
Many would have thought that the trainees did their interviews in a closed room but it turned out that it was just carried out in their dormitories!
Apparently the staff of "Produce X 101" brought over their filming equipment as well as the back drop.
Those who had seen the picture found it rather interesting and funny at the same time. It was also mentioned that this fact was shared back in Mnet "Produce 101" Season 2 but it looks like there are still many viewers who did not know about it.
Netizens also wondered how the trainees were able to cry in front of their other roommates when they mentioned something emotional or sensitive.
Have you also been curious about how the behind the scenes of "Produce X 101" work?
Read More : This Is What Will Happen To "Produce X 101" Ham WonJin When He Will Go To Starship