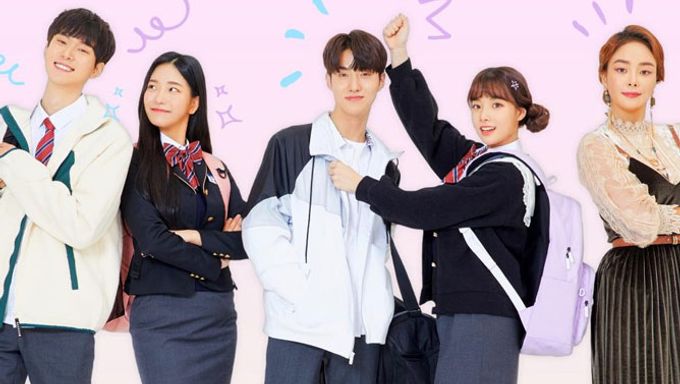 "The Witch Store" is a teen fantasy romance web drama.
The cast is composed of two acting-dols and rookie actors. PENTAGON's Yeo One is the lead actor, he already acted before in the web drama "Spark" and drama "Joseon Beauty Competition". The lead actress is UNI.T's Lee HyunJoo (also former APRIL member). She acted in "My Father is Strange" and "Momin's Room".
You can easily watch the drama on BAMBOONETWORK V-Live channel and other social platforms, check them out below.
Here is more information.
The Witch Store (2019)
Information
Title: The Witch Store/Welcome to The Witch Store/Eoseooseyo, manyeosangjeom/어서오세요, 마녀상점
Director: Jung SungBin
Writer: Ahn SeHwa
Network: BAMBOONETWORK
Runtime:  BAMBOONETWORK V-Live Tuesday&Thursdays 7 pm KST // BAMBOONETWORK YouTube Wednesday&Sunday 7 pm KST// BAMBOONETWORK Facebook Wednesday&Sunday 7 pm KST
# of Episodes: 12
Language: Korean
Summary
HyeJi becomes a part-timer at the Witch Store which is only seen by those who have a wish. HyeJi sees no progress in her relationship with YooHo and in front of her, a witch transformed into a high school girl named YoungJi. This is when SungWoo a handsome judo player appears.
Cast
PENTAGON's Yeo One as SungWoo
He is a national Judo medalist.
He is in the class next to YooHo and HyeJi.
He is the childhood friend of HyeJi. He is well-rounded but when it comes to dating, it is different.
UNI.T's Lee HyunJoo as YoungJi
She is in the class of YooHo and HyeJi.
She wonders who is the strange transfer student.
She is the owner of the Witch Store. She is the witch HyeJi was curious about all along with high school life. The witch transformed into YoungJi and helps her love affairs.
Jung HyoJun as YooHo
He is a high school sophomore and is in the same class as HyeJi.
He is the perfect guy, he can do sports, study and more.
He is quiet and chic. He is not interested in girls.
Jung HyeWon as HyeJi
She is the first customer at the Witch Store and the first part-timer working there.
She has a crush for YooHo attending the same class. She is indecisive.
Ha JiYoung as the witch
She is the owner of the Witch Store. She is a modern witch who likes joking and has a mysterious feeling. She likes HyeJi.
Interesting Facts
Here is one teaser.
Here is the main poster.
Read More : 9 Upcoming Dramas Of Fall 2019 That You Should Be Waiting For

Became a fan of HyunJoo
You can now view more their stories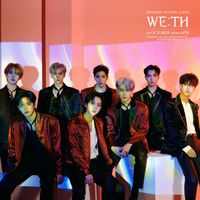 Became a fan of PENTAGON
You can now view more their stories