Actress Kim SaeRon and veteran actor Ma DongSeok showed their huge body's difference!
Kim SaeRon acted in dramas such as "Mirror of the Witch" (2016) or "Hi! School Love On" (2014), she also participated in movies. Ma DongSeok mainly acted in movies.
The actress uploaded a picture of her and the actor next to each other on her Instagram. The picture was posted last August but netizens started to talk about it again. The picture is striking by its contrast.
https://www.instagram.com/p/BXnGufTAmLA/?taken-by=ron_sae
The actress is ultra slim and fragile looking. She does not have much muscles. Her arms are very thin.
https://www.instagram.com/p/BgK6vh9AwD0/?taken-by=ron_sae
While the actor has much muscles and likes sport. He also receives roles related to his abilities. His biceps are massive.
https://www.instagram.com/p/BhtKLkylGC5/?taken-by=madongseok_
Last summer, both actors were filming the movie "Bear" (or "Gomtaengi") to be released in 2018.
They both acted as main roles of this upcoming movie. The actor takes the role of a P.E. teacher and the actress of his student.
Fans are curious to see them together!
Read More : MONSTA X WonHo's Muscles Surprise Fans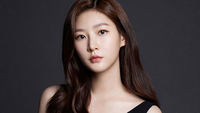 Became a fan of Kim SaeRon
You can now view more their stories