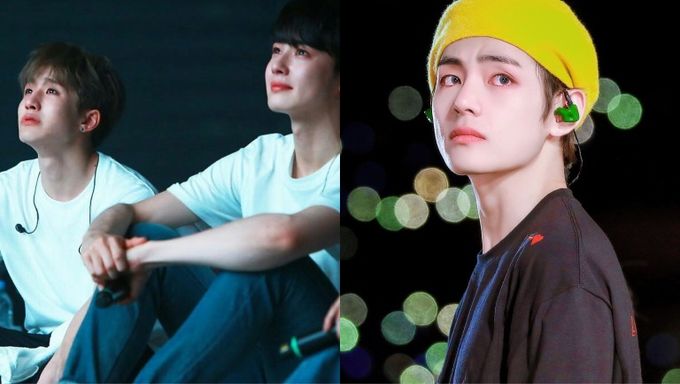 K-Pop idols are some of the most hard-working artists in the entertainment industry with their schedules comprising some grueling hours filled with practice, public appearances, TV appearances, showcases, press conferences, CF shooting, filming for music videos, and more. Oftentimes, they don't even get the bare minimum amount of sleep! Living up to their titles, "idols" have to maintain a spotless image and an unsaid rule is to express as little of your own self and your deepest, darkest feelings and emotions as possible. After all, the general public might not take kindly to confessions of the sort. As such, when these idols do speak up about things that have been bothering them, it is heartbreaking to say the least.
Here are 5 of the most heartbreaking confessions that K-Pop idols have made that still leave us in tears.
On an episode of "Master In The House", featuring celebrity couple In GyoJin and So YiHyun as guests who shared their own love stories and advice regarding marriage, Cha EunWoo broke down in tears and confessed that he'd like to get married one day too and that it's hard to meet someone that you're able to show all your embarrassing sides to and really connect with, but once you have a family or get married, it becomes possible. He further elaborated that more than it being about romance, he'd just like someone to open up to and truly be himself with, which he hasn't been able to do yet.
2. When NCT's JaeMin admitted that he had no friends
K-Pop idols, especially those who are scouted at a very young age, often have to drop out of school or have long absences from the same. As such, they don't really get to experience the joys of adolescence and school life. One such idol is NCT's JaeMin. On an episode of "My English Puberty", JaeMin was asked about how he balanced his school life while being an idol. JaeMin answered by saying that he only attended high school at the beginning of his first year for a while and then quit. He then revealed that he would surely have liked to attend school because that's where children learn skill sets that you can't learn anywhere else. He also shared that besides his members, he had no friends at all that he could hang out with. The solemn expression on his face while he said that was truly heartbreaking.
3. When BTS' JungKook said he was afraid of being alone
BTS has often been quite open about how they have been on the edge of disbanding a number of times but have always recovered and come back stronger. In this regard, maknae JungKook once shared his concern about disbandment. If BTS were to suddenly disband, JungKook said that he would be lost at sea because there's not much that he can think of that he can do alone. The members' bonds are truly special and it shows.
4. Stray Kids' Bang Chan and Felix's candid moment on their survival reality show
When Felix was initially eliminated on "Stray Kids", the reality show that created the group, the entire group was affected to the core. However, Bang Chan especially was torn, to say the least. He went backstage to Felix, who was crying and told him to always come find him because he was never going to leave him behind. Stray Kids has always been a family.
5. SF9's InSeong on "KINGDOM: LEGENDARY WAR"
Having received 0 self-evaluation votes on an episode of "KINGDOM: LEGENDARY WAR", SF9 couldn't believe their own eyes. Feelings of shame, embarrassment and sheer sorrow washed over them. Member Yoo TaeYang kept his composure and shared that he would be lying if he said he wasn't upset but that the group will not be discouraged. However, InSeong could not hold it together just as well. He got candid and said that he was incredibly upset, especially because none of their competitors voted for them and the results were announced in front of everyone. He confessed that he felt ashamed because the results somehow implied to him that their performance had no impact on the rest of the artists and that they perhaps didn't think that SF9 were good performers. The confession was so heartbreaking that there could not have been a FANTASY in the world who watched this segment and did not cry.