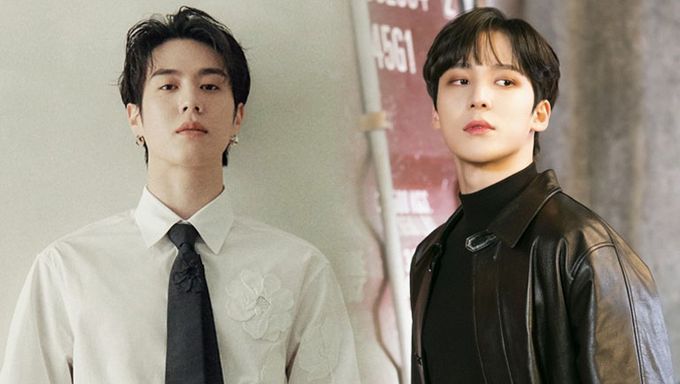 Over the years, one of the most popular dance styles in the world, hip-hop, has gained even more prominence. Hip-hop is not just a dance form, but a language of freedom, revolution, and resistance, of breaking the norms and expressing oneself freely. K-Pop choreography draws heavily from hip-hop, which itself is a fusion of various dance styles. From pop and lock to ballet, jazz to breakdancing, hip-hop is influenced by them all. With roots deeply seated in African American culture, hip-hop forms the foundation of K-Pop choreography as we know it today.
Here are our picks for the top 15 best male hip-hop dancers in K-Pop, in no particular order!
YuGyeom is an incredible dancer and over the years, he has mastered several dance forms. However, hip-hop remains his forte.
J-Hope has unmatched energy and stage presence. His street dance background gives him an edge above any other dancer in K-Pop.
Park WooJin is a legend in the Korean hip-hop dance scene. The swiftness of his movements, the way he controls his energy and his technical accuracy are unbelievable.
When it comes to the best hip-hop dancers in K-Pop, INFINITE's DongWoo and Lee HoWon go hand in hand. These two were a power duo and on stage, there was no stopping them. While they're incredible dancers individually, there's just a certain power to the both of them performing together. Even after HoWon's (formerly Hoya) departure from INFINITE, the two artists continue to be show-stopping dancers in their own right. However, it just feels right to mention the two together.
Zelo's on a whole different league when it comes to hip-hop dance. Not only is he supremely talented but his creative genius allows him more than enough scope to play around with different styles effortlessly.
Hoony is not only an extremely skilled and well-trained dancer but he's also a choreographer! His style of hip-hop is uniquely extraordinary and yet he makes it look like it's a piece of cake for him. That is exactly what makes his performances so alluring.
BIGBANG effectively popularised hip-hop dance in the 2nd generation of K-Pop and needless to say, TaeYang was one of its iconic torchbearers.
YunHo has been showing his prowess and skill in hip-hop dance ever since his pre-debut stint as a part of KQ FELLAZ and he consistently keeps getting better and better to the point that he's quite literally unbeatable now.
All of NCT unanimously agrees that Ten is the best dancer in the group. What's even more impressive is that he has complete mastery over a number of very distinct genres that couldn't be farther apart from each other in terms of style such as hip-hop and contemporary dance.
EXO has some of the best dancers in K-Pop and that's simply a fact. Lay, in particular, is a genius when it comes to hip-hop dance. There's simply no comparison to how impactful he is on stage.
Rocky's passion for dance goes way back to his childhood, proving that he was born to dance. There is a certain meditative calmness to him when he dances and we cannot help but be hypnotised.
Watching Hoshi dance is like witnessing poetry that he pours right out of his soul onto his feet. His command over hip-hop dance is simply phenomenal.
Bonus!
This list would never be complete without the ones who started it all, the original masters.
The OG king of street dance and hip-hop, Kim JaeDuk pioneered the dance form in the K-Pop industry. There's an old-school flair to him that one can only find in trailblazers and generations later, we're still in awe of how he moves like he does.
The idol of all idols, Rain, put K-Pop on the musical map of the world. The dancing machine of K-Pop still remains superior, especially with the power and panache he holds with ease.
Which of these idol hip-hop dancers is your favourite?
※You can vote multiple times without sign in.
Note: This poll is just for fun so fans can vote for their favourite dancers and share their love.