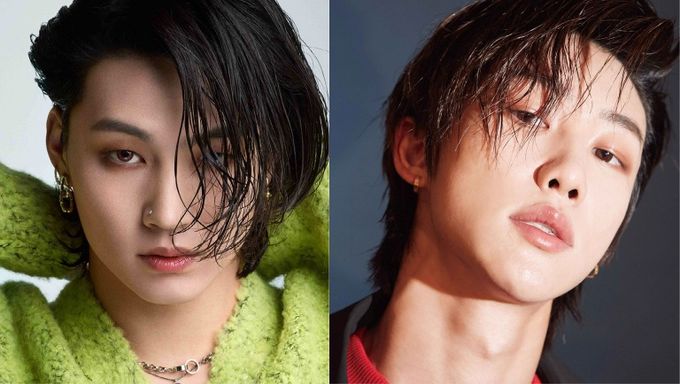 The MBTI test is going viral in the K-Pop world with a whole bunch of idols taking the test and sharing their results with their fans. Rookie groups especially, are using the MBTI personality type to differentiate their members and needless to say, it is quite effective because the concept is still rather novel. MBTI stands for Myers Briggs Type Indicator and there are 16 broad personality types under this umbrella. These are INFP The Healer, INTJ The Mastermind, INFJ The Counselor, INTP The Architect, ENFP The Champion, ENTJ The Commander, ENTP The Visionary, ENFJ The TeacherISFJ The Protector, ISFP The Composer, ISTJ The Inspector, ISTP The Craftsperson, ESFJ The Provider, ESFP The Performer, ESTJ The Supervisor, ESTP The Dynamo.
The 16 personality types can be grouped into 4 classes with 4 types each. These 4 classes are Analysts, Diplomats, Sentinels and Explorers. Each personality type can further be divided into two types. However, it is important to note that these personality types are not absolute definitions of the whole being of an individual. No four-letter abbreviation can ever perfectly describe the complexity of human beings. Someone could be one personality type one day and on another, they can be a different one.
Out of all these possible personality types, the INFJ, also known as the Advocate type is the rarest personality type in the whole world. A person with the INFJ personality type is someone with the Introverted, Intuitive, Feeling, and Judging personality traits. According to 16personalities, they have a profound sense of contemplation and creativity when it comes to life. In everything they do, their inner vision, personal beliefs, and a silent, principled version of humanism direct them.
Advocates are complex and flexible due to their unusual mix of character traits. Advocates, for example, may speak with zeal and conviction, particularly when defending their beliefs. They may, on the other hand, tend to be soft-spoken and understated at other times, preferring to maintain the peace rather than challenge others. Advocates usually aspire to do the right thing, and they want to contribute to a society where others do the same. Advocates are reserved, but they interact in a warm, sensitive manner. This emotional candor and wisdom can have a profound impact on those around them.
Advocates place a high emphasis on genuine, deep relationships with others, and they are sensitive to others' emotions. However, these individuals must also make self-reflection a priority. Advocates need to decompress, recharge, and process their emotions and opinions on a regular basis. Advocates can become so engrossed in their goals that they neglect to look after themselves. Advocates may believe they can't relax until they've achieved their own vision of success, but this attitude can lead to stress and burnout. They are creative, insightful, principled, passionate and altruistic. However, they're also sensitive to criticism, are reluctant to open up, are perfectionists and prone to burnout.
Does that sound like someone you know? Well these amazing idols who are loved and adored by millions also happen to have the rarest personality type, the INFJ. Keep reading to see who they are!
Fans of the artist know that Taeyeon used to be an ISFJ, the most common personality type in the world but according to her most recent revelation, she's an INFJ.
Kai is often referred to as having a cat like personality. This is also generally used for INFJ personality types and according to a test Kai had taken, his personality type is indeed INFJ.
JAY B perfectly fits the description of the INFJ personality type even though the idol himself doesn't really believe much in the same. However, according to a test he had taken, he's an INFJ.
While it is hard to believe that NCT's Mark is categorised an as introvert, fans who have been with him for a long time know that his personality is quite introverted, although not completely. Perhaps this is because INFJ types are often social butterflies because of their communication skills.
For the rarest personality type, SEVENTEEN sure has a lot of INFJ members. These three members are a perfect squad together and the fact that they share the same personality type says a lot about their friendship.
Hani is the perfect example of the fact that personality types are never static. She used to be an INTJ but owing to her extensive traveling, meeting new people and exploring new places, she's now an INFJ. How that affected her personality change is something only Hani knows but it is undeniable that it did.
Do you know any other idols who have this rare personality type? Share your thoughts with Kpopmap in the comments section down below!