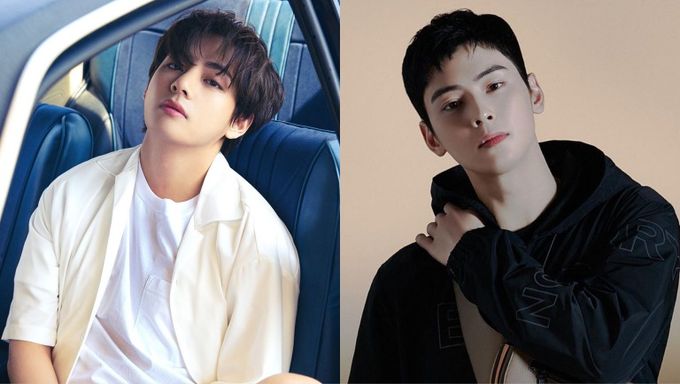 Recently, a survey was conducted in Japan to determine which male K-Pop idols are the most popular when it comes to their visuals. The takers of the survey were divided into groups: girls in their teens, women in their 20s and women in their 30s, to further assess which age groups found which idols to be more attractive and whether there were any similarities or differences between their choices.
For girls in their teens, their number 1 choice was BTS' V, followed by JungKook. ASTRO's Cha EunWoo appears at number 5, SEVENTEEN's JeongHan at number 7, Jin and JiMin at 8 and 9 respectively and TXT's BeomGyu at number 10. Stray Kids' HyunJin sits at number 11.
For women in their 20s, the number 1 choice still remains BTS' V, followed by Cha EunWoo. JungKook comes in at number 4, followed by Jin and JeongHan. Stray Kids' Lee Know is at number 7, followed by Felix and ASTRO's MoonBin at number 8 and 9. Finally, SHINee's TaeMin enters the list at number 10.
Finally, women in their 30s ranked TaeMin at number 1, followed by Super Junior's DongHae at number 2, HeeChul comes in at number 5, followed by SHINee's MinHo at number 6, Super Junior's YeSung at number 9 and TVXQ's ChangMin at number 10.
What do you think about this list? Share your thoughts with Kpopmap in the comments section down below!