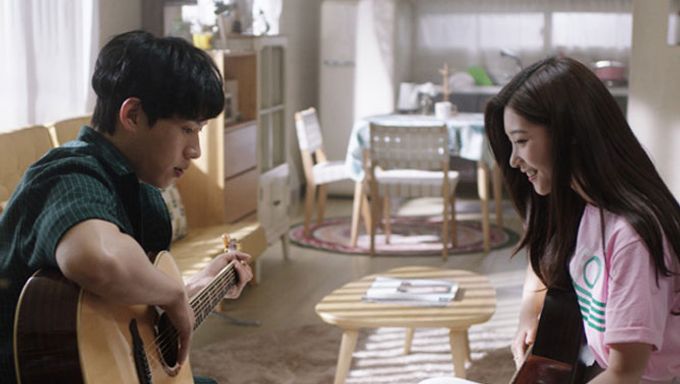 "To.Jenny" is a drama that tells a heartwarming love story.
Kim SungCheol is a actor that debuted in 2014 in a musical. He only starred in one drama before and as a minor role. The actor mainly does musicals. Jung ChaeYeon is part of DIA and she also appeared in "Produce 101". She participated in others dramas such as "Drinking Solo" (2016) and "Reunited Words" (2017) as a supporting role and was also the main role in some web dramas. ChaeYeon also got awarded for her acting. Fans are very curious about the actors' chemistry and love story.
Here is more information.
To.Jenny (2018)
Information
Title: To.Jenny/tu jeni/투 제니
Director: Jo HyunA
Writer: Lee JungHwa, Park YeJin, Han YeongRan
Network: KBS
Runtime: From July 10th
# of Episodes: 2
Language: Korean
Summary
A guy -that never dated anyone and that only knows how to sing- meets the girl he had a one-sided love 10 years ago. It is the love story of this boy that never meet the eyes of that girl and creates music to get her.
Cast
Kim SungCheol as Park JungMin
A guy (27 years old) that never dated and dreams to be a musician.
He is a singer-writer that knows how to play the guitar. However, he is suffering from stage phobia because, during his school days, his voice cracked a lot in front of his first love.
DIA's Jung ChaeYeon as Kwon NaRa
The girl wants to become a musician.
She used to be a famous ulzzang and as soon as she appeared on the TV screen, she topped the ranking of real-time search. There was a time like this but now it is different. Everything went bad as the girl group in which she debuted did not succeed. She is now a trainee in an agency that does not talk to her about the extension of her contract.
She spends days in frustration until the part-time guy of the convenience store in front of her house decided to teach her how to play the guitar. This guy was also in the same high school as her.
Interesting Facts
Here is one of the teasers.
This is the main theme of the drama.
The main actor posted this on his Instagram.
https://www.instagram.com/p/BkwzuJuFnau/?taken-by=sungcheol2
Read More : "Time" (2018 Drama): Cast & Summary