Koreans count age quite differently. Koreans age with the start of a year. For example, to the global standard, a person who  is 19  and was born in October 11th, will turn 20 on October 11th of 2017. However, in Korea, the person will turn 20 on the first day of 2018. Basically, all the people age at the very same time!
The girls who are 19 this year will be turning to 20 on 2018 altogether! Turning 20 is a big deal in Korean culture. A person finishes one's high school education on 19th year. That means university life or a life outside school starts from 20. 20 is an exciting number since in implies that one is an adult from that point. Most of legal restrictions on such areas like cigarettes and alcohol are only implied to people who are under 19.  No restrictions? Time to partttyyy!
Wonder who are going to enjoy their ppppaaaarrrtttyyy for becoming 20 by 2018? Here are top 10 young ladies turning 20 by next year.
1st - Kim SoHye
2nd - Kang MiNa of Gugudan
3rd - Tzuyu
4th - Lee SuHyun of AKMU
5th -  Jin JiHee
6th - Choi YooJung of Weki Meki
7th - YeRi of Red Velvet
8th - Kim SoHyun
9th - Kim YooJung
10th -JooE of MOMOLAND
Must Read : Reply 1999! 9 K-Pop Idols Born in 1999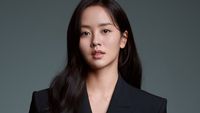 Became a fan of Kim SoHyun
You can now view more their stories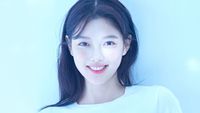 Became a fan of Kim YooJung
You can now view more their stories