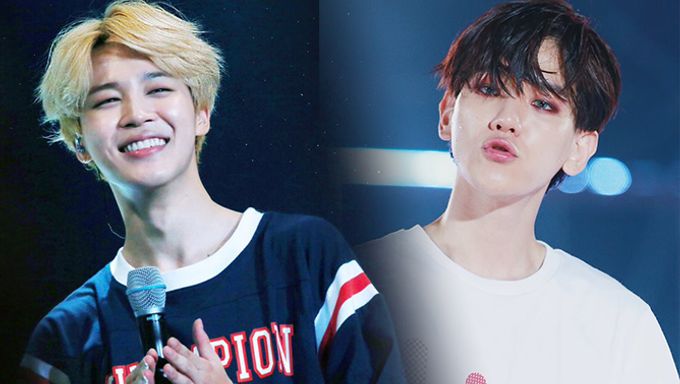 These idols know when idols get mad and at which point fans fall in love with them. And they train us.
K-Pop fans know the idols who knows what fans like from themselves and does what fans like. The fluttering points that these idols always catch are so attractive to us, but it makes us feel never offended, only happy and sing for joy. Fans call them that they are 'training' fans just like pets that react according to what their hosts do. 
To become a fan-trainer is not easy. First thing first, they should know what fans want and like. On that point, these idols are so genius and that's why they're so popular and beloved. 
Must Read : Top 4 Hot Male Stars Who Look Just Like Cute Puppy
Let's check out who they are! 
1. IU
IU likes to communicate with her fans on her fan cafe website. So she often visits the website and have a 'Q&A' or conversation with her fans through comment box. 
2. INFINITE's WooHyun
WooHyun's skills to tantalize fans is so famous among other groups' fans. Especially, when he's at fan signing event, he interlocks fans' fingers with his ones in person or does fans' buttons up directly. How sweet!
3. HIGLIHGT's Yang YoSeob
Yang YoSeob enjoys training his fans though his twitter world. A fan asked him, "Which country do you like? France? America? you like Africa?" and Yang YoSeob answered, "I LIKE YOU". 
4. EXO's BaekHyun
BaekHyun is often mentioned as a king of tantalizing fans. As cute as his face, his behaviors toward fans are so. BaekHyun usually does aegyo or expresses his affection to them.
5. SNSD's TaeYeon
TaeYeon always communicate with her fans through her Instagram. Every year, TaeYeon's fan celebrate at PM 3:09 and she unknowingly missed it. And then her reaction on it was too cute and adorable.
6. VIXX's Ken
Ken calls his fans as 'Baby'. Ken said "I go bad for now. Let me talk down to you. Cause I dress up with leather jacket. Call me your oppa". He showed his manly charm and it made fans flutter.
7. BTS's JiMin
Just seeing JiMin's pale skin and attractive eyes make us feel better just like being healed. Especially, different from his cute baby face, his unexpected six pack are cool enough to blow fans' mind.
8. TWICE's Sana
You remember the moment of "Shy Shy Shy"? Sana is called by fans as "Can't live without Sana". Her adorable aegyo and pretty face always snatch fans.
9. GFRIEND's YeRin
YeRin is popular among fans of GFRIEND's fan club. Look at her round cheeks and cute smile in her eyes! 
10. Wanna One's Park JiHoon
Wanna One Park JiHoon showed his amazing tantalizing skills on "Produce 101". Even though it was a very short moment, he blew his wink to the camera and it also blew up our mind, too. His wink became his trademark now.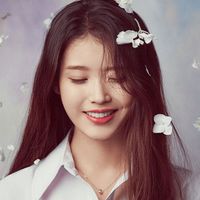 Became a fan of IU
You can now view more their stories