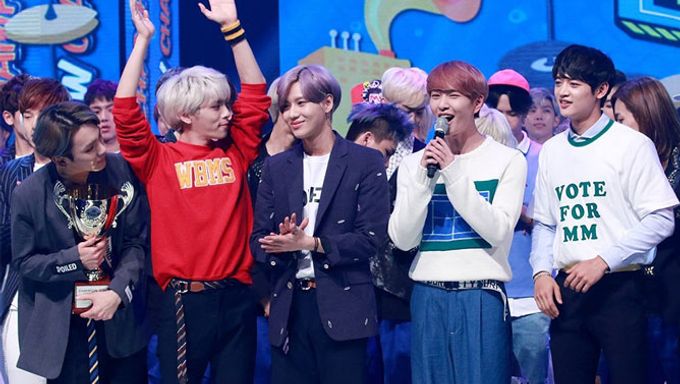 It's all about the numbers at the end!
Each week, various music shows like "Music Bank", "Music Core" and "Inkigayo" crowns the best K-Pop group based on their promotion results. The variables regarding to crowning the K-Pop group are various. It depends on such aspects like album sales, digital downloads, and such. With so many K-Pop groups and so many songs, the number of 1st place wins is way too high to count.
Must Read : Top 58 Highest First Week Album Sales of All Time
A ton of groups have been able to win at music shows, so what's the next stage of comparing fame? The number of course! We've compiled a ranking of the top 10 K-Pop boy groups with the most music show wins. These groups have been active for a while, have had the most popular songs, and have the most fans on a global stage.
Take a look to see where your favorite K-Pop boy band places on our list of Most Music Show Wins! 
Ranking: Top 10 K-Pop Boy Groups Music Show Wins
(Including sub-unit and individual wins)
10th - FT Island - 25 Wins
9th - CN Blue - 39 Wins
9th - 2PM - 39 Wins
8th - INFINITE - 42 Wins
7th - TVXQ - 50 Wins
6th - Super Junior - 62 Wins
5th - G.O.D - 64 Wins
5th - BEAST - 64 Wins
4th - SHINee - 67 Wins
3rd - ShinHwa - 72 Wins
2nd - EXO - 76 Wins
1st - BIG BANG - 139 wins