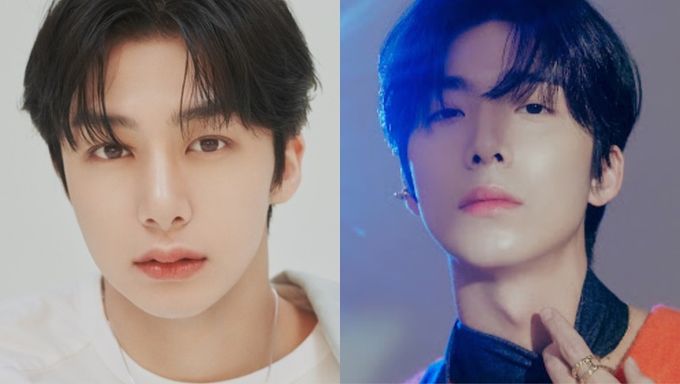 It is not unusual for K-Pop idols to transition into acting or simultaneously manage both their music careers and acting careers. Several idols have successfully done it and are even more loved by a wider audience now. As such, K-Pop fans often wish for their favourite idols to have their acting debuts, if they haven't already.
Today we present to you, 10 male K-Pop idols who would be ideal for the role of the King or Crown Prince in a historical K-Drama. This list will not include idols who have already played roles like these.
YeoOne has a certain air to him that makes his visuals even more striking. His ability to portray varying emotions would make him perfect for the role of a King or Crown Prince.
Lee Know's mature disposition and sincere gaze are qualities anyone would like to see in a King, especially in a historical romance K-Drama.
BoMin has proved his mettle in the industry enough for fans to admire him as both an actor in his own right as well as an idol. There couldn't be a better candidate for playing the Crown Prince.
Suga has already shown us what it would look like if he were to be a King. While it wasn't the kindest portrayals, it was alluring nonetheless and we definitely need to see him bring it back, preferably in a drama.
HwiYoung has the very aura of a King. His stern charm and gentle heart make him the perfect pick for the role in a historical drama. We wouldn't be able to stop gushing over him if that were to happen.
YoungHoon is a sweet soul, wearing his heart on his sleeve. It would definitely be interesting to see him take on a role that demands authority.
SungChan's visuals are otherworldly, to begin with. Combining that with his towering figure and sharp features, he would make the perfect Crown Prince!
Kang Daniel's duality is dangerous, to say the least. He can go from sweet and kind to assertive and intense in the blink of an eye. Who wouldn't want to see him as a King?
Chan has a mysterious air about him that makes him intensely appealing. As a matter of fact, he would be able to pull off the role of a kind King or a scheming Prince equally well.
HyungWon has always been lauded for his royal visuals and this list would not be complete without him. We need to see him take on the role of a Prince in a historical drama as soon as possible!