Top 14 K-Pop Male Idols Who Have The Rarest Last Name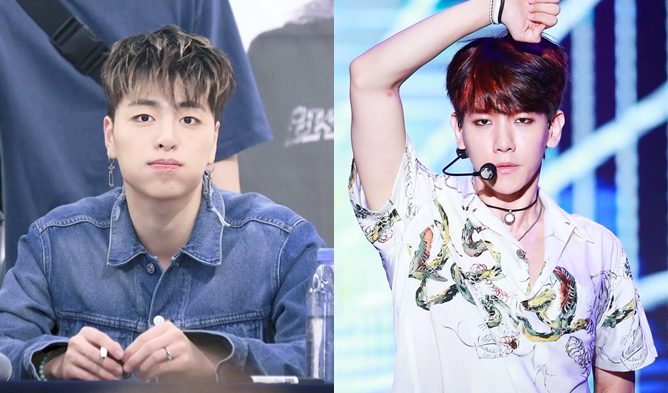 Here's the ranking of K-Pop male idols who have the most unique last name.
Some idols use the stage name in order to emphasize their identity as an idol or change images into new ones different from real names. But there are some idols who debuted with their own real names without any change. Each side of them has own reason for that. Today, we are going to introduce the ranking of male idols' the rarest last name. As you might know, Korean people call the last name at first, and the first name is followed after. So it's literally not 'last' name in Korea, it's more closer to 'family' name. In Korea, there are a lot of family names. However, 'Kim' and 'Lee' overwhelmingly occupy most people's family names. I bet you have felt unfamiliar with those last names below when you heard it at first. Let's look how rare their last names are!
Must Read : 4 BAEs Whose Real Names End With Bae
14th – Koo JunHoe of iKON
41st on ranking of Korean Last Names
13th – ZiCo (Woo JiHo) of Block B
42nd on ranking of Korean Last Names
12th – SuGa (Min YoonGi) of BTS
47th on ranking of Korean Last Names
11th – Chae HyungWon of MONSTA X
52nd on ranking of Korean Last Names
10th – Gong Chan (Gong ChanSik) of B1A4
56th on ranking of Korean Last Names
9th – BaekHyun (Byun BaekHyun) of EXO
59th on ranking of Korean Last Names
8th – D.O. (Do KyungSoo) of EXO
66th on ranking of Korean Last Names
7th – Bang YongGuk of B.A.P
73th on ranking of Korean Last Names
6th – P.O. (Pyo JiHoon) of Block B
79th on ranking of Korean Last Names
5th – Ok TaekYeon of 2PM
85th  on ranking of Korean Last Names
4th – Yook SungJae of BTOB
86th on ranking of Korean Last Names
3rd – Yong JunHyung of HIGHLIGHT
101st on ranking of Korean Last Names
2nd – Boo SeungKwan of SEVENTEEN
110th on ranking of Korean Last Names
1st – TaeYang (Dong YoungBae) of BIGBANG
127th on ranking of Korean Last Names