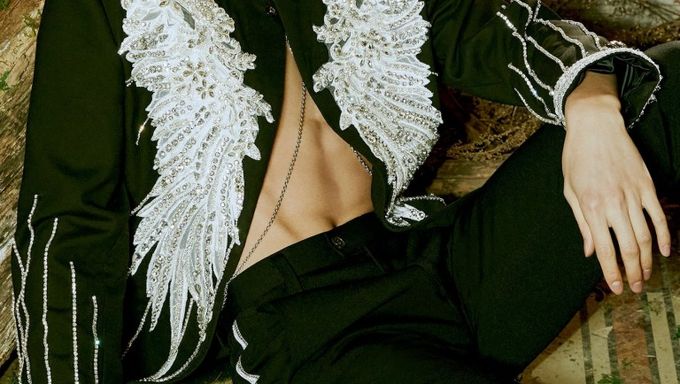 Exercise, staying fit, and building your muscles are part and parcel of being a K-Pop idol. For male and female idols alike, having a sculpted body with abs is a visual that fans can't get enough of. However, while fans only see the end result, an unbelievable amount of hard work goes into the same.
With that said, here are the top 16 male K-Pop idols today that have the best abs, in no particular order.
Bang Chan showed off his toned muscles and abs during Mnet's "KINGDOM: LEGENDARY WAR" and fans could not take their eyes off of him.
HongSeok was on the cover of "Men's Health Korea" which speaks volumes about how hard he worked on them.
Fans got a clear glimpse of TaecYeon's abs in "Vincenzo" and during his latest promotions as well. They're just as amazing as they were when he first debuted. He isn't called Captain Korea for nothing!
JaeHyun proudly showed off his well-built abs on camera on a YouTube video for NCT's performance rehearsal. Fans were absolutely taken aback by this sudden display and clearly for good reason!
BaekHo has always been known for his amazing physique. He has also appeared on the cover of "Men's Health Korea".
BM takes pride in his body and rightfully so because he works extremely hard for the same. We can't help but swoon over those washboard abs,.
TaeYang stunned fans with their latest comeback when he performed with crop tops which became a hot topic of discussion. His abs are truly enviable.
This list wouldn't be valid without the king of abs, WonHo. WonHo's passion is both music and body building and it shows.
Nine isn't just an amazing artist but his abs are also a fan favourite. His members seem to love them too!
ShowNu's body is incredibly well-built and his abs are only a part of it, albeit a very attractive part.
INFINITE's SungYeol's abs look so perfect that they look as if they've been painted on. His physique is undoubtedly one of the best in the industry.
EXO's Kai has an amazingly sleek, strong and sculted physique. His abs add to his charm and allure, which look even better when he sports cropped tops.
ChangMin may be a gentle and warm individual and a lovely vocalist but his abs are testament to how hard he works on keeping his body fit.
San's ab-reveal for their latest comeback with 'Fireworks' went viral among both fans and non-fans. After all, when you liij this good, it is only fair for it to be appreciated.
MONSTA X's I.M has always been known for his sultry and mysterious aura, especially on stage. His abs are as perfect as they could get and undoubtedly make him more awe-worthy.
Woong was on the cover of the June 2021 issue of "Men's Health Korea". His abs are perfectly sculpted to make one gush over how handsome he is.