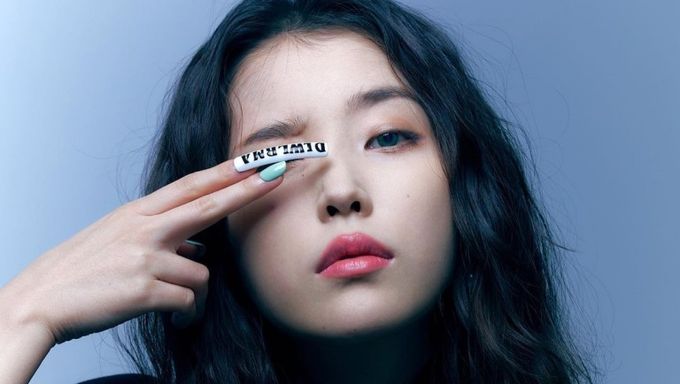 Have you ever wonder who are the most followed Korean actresses on Instagram?
Most of the Korean actresses have Instagram and some have an impressive amount of followers! Some have been using actively Instagram while some do not really keep it updated. Some actresses also just created their Instagram recently and are still gathering followers.
Here are the most followed Korean actresses on Instagram and then a rough ranking of other actresses' Instagram followers amount (around 70).
If you are not following your favorite actresses' Instagram, it is time to do so.
All data were updated on Oct. 7, at 17:18 PM KST. We update regularly as the numbers keep on increasing.
Important Notice: only acting-dols who had a lead role in a K-Drama or a Netflix Original drama (not a web drama) of over 5 episodes have been included. Idols whose latest lead role was more than 6 years ago have not been included.
Note: When BLACKPINK's JiSoo acts in "Snowdrop", we will add her to the list.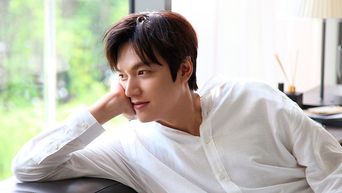 1. IU - 22.7m followers - @dlwlrma
2. Suzy - 16.5m followers - @skuukzky
3. Jung HoYeon - 15.9m followers - @hoooooyeony
4. Lee SungKyung - 12.9m followers - @heybiblee
5. Red Velvet's Joy - 12.6m followers - @_imyour_joy
6. YoonA - 12.6m followers - @yoona__lim
7. Song HyeKyo - 12m followers - @kyo1122
8. Park ShinHye - 12m followers - @ssinz7
9. Kim SoHyun - 11.5m followers - @wow_kimsohyun
10. Krystal - 9.8m followers - @vousmevoyez
11. Park MinYoung - 8.9m followers - @rachel_mypark
12. Moon GaYoung - 7.1m followers - @m_kayoung
13. Girls' Generation's SeoHyun - 6.8m followers - @seojuhyun_s
14. Kim JiWon - 6.6m followers - @geewonii
15. Sulli - 6.4m followers - @jelly_jilli
16. Girls' Generation's SooYoung - 6.4m followers - @sooyoungchoi
17. Girl's Day's HyeRi - 6.2m followers - @hyeri_0609
18. Girls' Generation's YuRi - 5.8m followers - @yulyulk
19. Han SoHee - 5.3m followers @xeesoxee
20. Lee YouMi - 5.2m followers @leeyoum262
21. Kim YooJung - 5m followers - @you_r_love
22. Son YeJin - 4.9m followers - @yejinhand
23. Kim GoEun - 4.4m followers - @ggonekim
Here are more actresses' Instagram followers numbers and accounts.
Over 3m followers
Park JiYeon (@jiyeon2__), AOA's SeolHyun (@sh_9513), Song JiHyo (@my_songjihyo), Park YooNa (@youna_1997), Apink's NaEun (@marcellasne_), Kang MinAh (@minah320_97), NaNa (@jin_a_nana)
Over 2m followers
Han YeSeul (@han_ye_seul_), Kim SaeRon (@ron_sae), Apink's EunJi (@artist_eunji), Oh YeonSeo (@ohvely22), Gong HyoJin (@rovvxhyo), Kim DaMi (@d_a___m_i), Lee JooYoung (@i_icaruswalks), Kim HyeYoon (@hye_yoon1110), Shin SeKyung (@sjkuksee), Kim SeJeong (@clean_0828), Shin HyeSun (@shinhs831), Min HyoRin (@hyorin_min), Lee SiYoung (@leesiyoung38), DIA's ChaeYeon (@j_chaeyeoni), Han JiHyun (@hanjiji54). Lee JiAh (@e.jiah), Shin MinAh (@illusomina)
Between 1m and 2m followers
Koo HyeSun (@kookoo900), Ha JiWon (@hajiwon1023), Han HyoJoo (@hanhyojoo222), Kim SeulGi (@s911010), Jung RyeoWon (@yoanaloves), Lee DaHee (@dahee0315), Shin YeEun (@__shinyeeun), Park SoDam (sodam_park_0908), Han JiMin (@roma.emo), Jung SoMin (@somin_jj), Lee YuBi (@yubi_190), Kim BoRa (@kim_bora95), Im SooHyang (@hellopapa11), Girl's Day's Minah (@bbang_93), Go JoonHee (@gojoonhee), Lee HaNee (@honey_lee32), Chae SooBin (@soobinms), Kwon NaRa (@hv_nara), Nam JiHyun (@hyuniiiiiii_95917), Go Ara (@ara_go_0211), Im SeMi (@susemee), Eugene (@eugene810303), Jo BoAh (@xxadoraa), APRIL's NaEun (@betterlee_0824), Park BoYoung (@boyoung0212_official), Kim SoYeon (@sysysy1102), Jo SuMin (@soominn_jo), Kim HyeonSoo (@hyeon0_0soo), Jin JiHee (@2xj_hee), Lee HoJung (@holly608), Jeon SoMin (@jsomin86), Lee HyeJi (@hazzisss), Jeon YeoBeen (@jeon.yeobeen)
Between 300k and 1m followers
Jang NaRa (@nara0318), Seo JiHye (@jihye8024), Jin SeYeon (@jinseyun.go), Park JinJoo (@jinjoo1224), Lee SeYoung (@seyoung_10), SoHee (@ssoheean), Kim SoHye (@s_sohye), Min DoHee (@mdh0925_), Kim SoEun (@socun89), Kim HeeSon (@lovely.katie.k), Lee MinJung (@216jung), Hwang JungEum (@jungeum84), ESom (@esom_), Kang SoRa (@reveramess_), Bae DooNa (@doonabae), Gong SeungYeon (@0seungyeon), Ha YeonSoo (@hayeonsoo_), Han SunHwa (@shh_daily), Im SooJung (@soojunglim_), Jo WooRi (@j_ourly), Seol InAh (@_seorina), Stephanie Lee (@stephanielee199), Kim YongJi (@demi_kimee), Won JinAh (@j0i3n2a9), Kim HyangGi (@kimsmell1), Ryu HyeYoung (@ryuniverse328), Park JuHyun (@charmgirl_1005), Yoon SeoA (@yoonseoah_), Jung HyeSung (@junghyesung91), Choi YeBin (@yebin__), Kim TaeRi (@kimtaeri_official), Park EunBin (@eunbining0904) and more. 
No Instagram
Seo YeJi, Jun JiHyun, Seo HyunJin, Han GaIn, Lee BoYoung, Ko WonHee, Yoo InNa, Lee NaYoung, and more have no Instagram.
Did we miss anyone? Let us know in the comments!