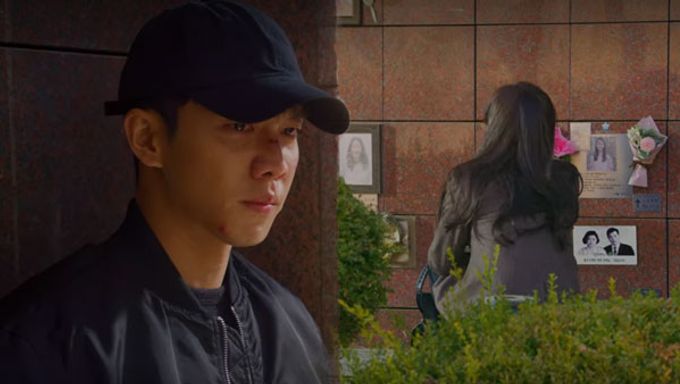 Have you been watching dramas these days? If not, you are missing many great scenes! If you like romance, this weekly Kpopmap series might be for you.
Be aware of major spoilers from episodes that aired this week. 
We made a selection of scenes from K-Dramas from this week that will make your heart flutter by their cuteness and romantic vibes and will make you want to fall in love. These scenes are the sweetest of this week. No more words, here is the list!
Let us know in the comment which scene you prefer and/or what is the sweetest scene of this week episodes according to you.
If you missed last's week choice, check it here.
1- "Tale of NokDu"
Kim SoHyun and Jang DongYoon as Dong DongJoo and Jun NokDu
Kim SoHyun and Jang DongYoon are now reunited and a lovey-dovey couple.
This scene of the last episode especially caught our attention for its beautiful filming. Kim SoHyun and Jang DongYoon were apart and were dearly missing each other.
Kim SoHyun was waiting for him to come home and was looking at the sea in the hope to see the boat coming. When she saw it, she started to run down the hill as fast as she could. Arriving at the beach, she ran into Jang DongYoon's arms and they romantically kissed.
2- "Vagabond"
Lee SeungGi and Suzy as Cha DalGun and Go HaeRi
"Vagabond" ended and many of us are waiting for a Season 2. At the end of the season, Lee SeungGi had to pretend that he was dead in order to protect people he cared about and especially Suzy for who he has special feelings. He is ready for the extreme to save people he likes.
In the selected scene, Suzy was visiting the grave of Lee SeungGi crying and missing him. At the same time, he was hiding nearby and was the witness of her grief adding more pain to his current situation.
We are looking forward to seeing more romantic scenes in "Love With Flaws" and in dramas starting in December such as "Crash Landing on You". Stay tuned for more scenes in the upcoming weeks.
If you missed last's week choice, check it here.
Stay tuned for next week's choice! It is every Friday on Kpopmap.
Read More : 5 Scenes That Make Us Fall In Love With SF9's RoWoon As HaRu In "Extraordinary You" (Part. 2)