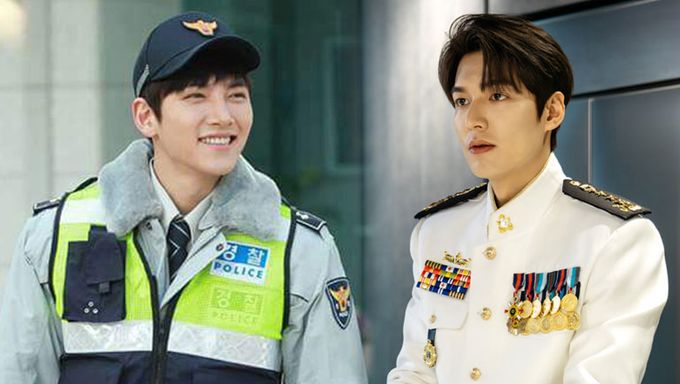 Korean actors take on roles that require them to wear uniforms such as police uniforms and military uniforms.
All of them look especially handsome in these outfits. Back on Sep. 24, we have asked Kpopmap readers to choose the actor who looks the best in uniform for them. A lot of you have voted, thank you for your votes!
Here are the current results based on data retrieved on Oct. 7, 2020.
1- Ji ChangWook - "Healer"
There is no doubt that "Healer" is one of the most loved dramas of Ji ChangWook. In it, he showed his perfect acting skills in romance and action. The handsome actor had a few scenes wearing the police uniform and was ranked first.
2- Lee MinHo - "The King: Eternal Monarch"
Lee MinHo was ranked 2nd with his latest popular drama "The King: Eternal Monarch". In this drama, Lee MinHo was acting as an emperor and there were several scenes where he appeared wearing the military uniform. The lead female character (acted by Kim GoEun) and viewers could only ask for more of the actor with this outfit as he looked amazing in it.
3- Woo DoHwan - "The King: Eternal Monarch"
"The King: Eternal Monarch" was popular and there is no doubt that the scene where Lee MinHo and Woo DoHwan wore the uniform together on the battleship was remembered by many viewers. Woo DoHwan looked dashing in the uniform and when the drama aired, netizens have been talking about how charming he looked.
Find out all the rankings below.
If you also want to cast your vote, you can below the vote is always open.
Who looks the best for you?