In many ways, 2017 has been a rough year for the K-Pop scene. Many idols have been involved in various different kinds of controversial incidents.
Some incidents could have been prevented if they had been a little bit more careful. And other incidents could have been prevented if the people closest to them had paid closer attention. 
#1 T.O.P
From the 25,157 votes that have been submitted, the Big Bang member accounted for 2711 of them, making him the number one candidate as the idol who was in the worst controversial incident in 2017. He was caught with the use and possession of marijuana (still illegal in South Korea) in October 2016. He received a suspended jail sentence of 10 months on July 20th, 2017. 
#2 Yoo AhIn
Second on the list is actor Yoo AhIn. He has sparked much controversy back in June when he was exempt from South Korea's mandatory military service due to health conditions. Additionally, he experienced a massive headache of a situation while fighting with a random netizen online. He was accused of misogyny.
#3 Park YooChun
Third in line is Park YooChun. He was accused of sexual assault and soliciting illegal sex services but was eventually acquitted of all charges. Additionally, his wedding which was to take place in September was suddenly postponed, raising a few brows from South Korean netizens. 
Other South Korean celebrities that made it on the list include Onew of SHINee, Kang DongHo of NU'EST, KangIn and Choi SiWon of Super Junior.
Must Read : Controversial Idol Star Athletics Championships To Air As Planned In 2018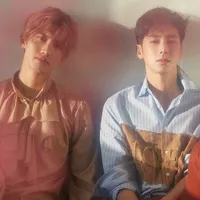 Became a fan of TVXQ
You can now view more their stories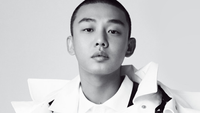 Became a fan of Yoo AhIn
You can now view more their stories