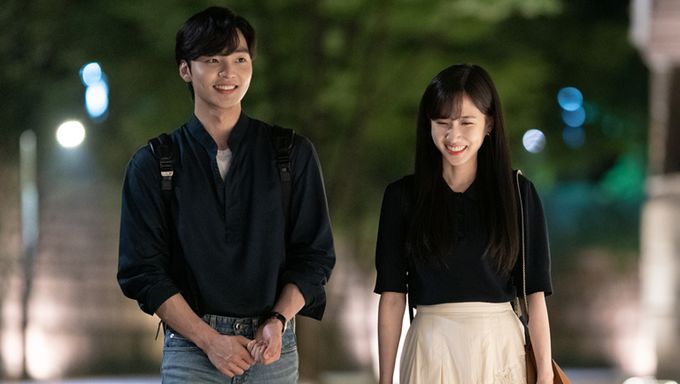 In the second half of 2020, there were a lot of exciting dramas and also a lot of couples with heart-fluttering chemistry.
Back on Dec. 18, we have asked Kpopmap readers to choose their favorite couple with the best chemistry in dramas of the second half of 2020. A lot of you have voted, thank you for your votes!
Here are the current vote results based on data retrieved on Feb. 19.
1. SongAh (Park EunBin) and JoonYoung (Kim MinJae) - "Do You Like Brahms?"
The violin student SongAh and the famous pianist JoonYoung took the first place with a huge amount of votes. They are the favorite couple of Kpopmap readers (second half of 2020) with the best chemistry.
The slow-paced romance of these two shy and polite characters has stolen the heart of viewers. "Do You Like Brahms?" was also voted as the best drama of 2020 by Kpopmap readers.
2. HeeSung (Lee JoonGi) and JiWon (Moon ChaeWon) - "Flower of Evil"
HeeSung and JiWon are an adorable married couple with a lovely girl, but when HeeSung's past and real identity get revealed the couple goes through hardships.
Lee JoonGi and Moon ChaeWon had an amazing chemistry in this drama bringing tears and smiles to the viewers. They reunited for this drama after acting together in the drama "Criminal Minds" in 2017. The couple made it to the 2nd rank.
3. Yeon (Lee DongWook) and JiAh (Jo BoAh) - "Tale of the Nine Tailed"
The gumiho Yeon and the producer JiAh's love story was painful and filled with traumatic experiences but also beautiful and passion-filled. Many viewers loved their chemistry and they were ranked 3rd.
Find out all the rankings below.
If you also want to cast your vote, you can below the vote is always open.