People say, the real riches are the ones who have real estates. This is highly undeniable since every corner of Korean land is getting expensive day by day especially Seoul. 
There are some wise idols who had invested in real estate as soon as they earned big money in the entertainment industry. Some of them open a shop, other open restaurants. The others just own a whole building right in the middle of Seoul!
When someone has a building in Seoul, one does not have to work for the rest of one's life and so does his children. Real estates are that resourceful when it comes to stacking wealth.
Here are the top 3 idols who doesn't have trouble continuing a fancy life though they quite doing their jobs this instant.
1st - Suzy
She has a whole building in Samsungdong, Seoul. It's a 7 story building worth about 37 million won. Also, she has open her mother a snack bar and her father a gym.
2nd - Goo HaRa
Her building in Gangnam, Seoul, was worth about 11 million won. She has sold the building in 20 million won and earned 5 million solely.
3rd - Han SeungYeon
Another member of KARA like Goo HaRa, has a building in Cheongdam, Seoul, worth 67 million won. She has built the building with only 11 million won, so she earned about 21 million won after tax was payed. 
Must Read : 7 Korean Celebrities Famous for Their Devoted Collection Hobbies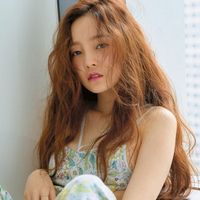 Became a fan of Goo Hara
You can now view more their stories