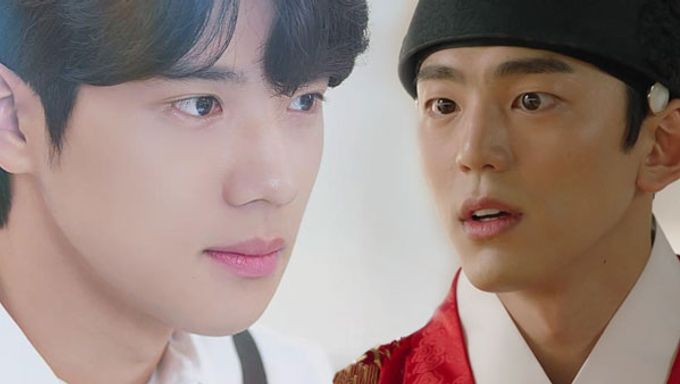 December is here. It is time for Christmas and New Year's Eve but also for new exciting dramas! Is your watchlist ready for the new month?
At the beginning of next year, numerous dramas will start so this month is rather quiet in terms of lineup.
Kpopmap made a selection of 3 dramas starting in December to not forget to watch.
1- "Selection: The War Between Women"
When: From Dec. 14 on TV Chosun
Cast: Jin SeYeon, Kim MinKyu
Summary: It tells the survival romance inside of Joseon Palace of women who want to be the new queen by competing for their lives. Joseon's queen is the highest position in power which is reachable for girls out of the royal blood.
Why watch?: Romance and thrilling politics in Joseon palaces are always a must-watch. What sounds even more exciting is that it is a fight to become the new queen so the drama promises to be full of suspense and cliffhangers. Moreover, the cast makes the perfect duo.
2- "4 Reasons Why I Hate Christmas"
When: From Dec. 11 on Playlist
Cast: Mun SangMin, Park ShiAn, Jung HeeYoung, Jin YeJu
Summary: It is the romance drama of 2 men and 2 women who hate Christmas that meet each other and came to spend unexpectedly Christmas.
Why watch?: Playlist drama web dramas are never disappointing. Moreover, in December, there is not much light romantic comedy to watch so this might be the only option.
For more information and characters' description, you can check our cast and summary here.
3- "Hot Stove League"
When: From Dec. 13 on SBS
Cast: NamKoong Min, Park EunBin
Summary: It tells the hot winter story of an unsuccessful baseball team who is getting ready for a special season with the arrival of a new manager.
Why watch?: NamKoong Min would be the main reason to give a chance to this drama. Moreover, it talks about baseball which is a rare theme in Korean drama. The drama sounds interesting if you are interested in sports.
Extra - "Crash Landing On You"
First planned at the end of November, the drama will finally air on Dec. 14. It was previously on our Top 3 K-Dramas To Have On Your Watchlist This November.
When: From Dec. 14 on tvN
Cast: Son YeJin, Hyun Bin, Kim JungHyun, SeoJiHye
Summary: The absolute top secret love story of a chaebol heiress who made an emergency landing in North Korea because of a paragliding accident and a North Korean special officer who falls in love with her and who is hiding and protecting her.
Why watch?: Two Hallyu stars on a romance action drama with the theme of North Korea. The story sounds over-the-top but quite addictive and entertaining. The drama promises beautiful sceneries too. It seems to be one of the must-watch drama of this year, many are excited about this drama.
For more information and characters' description, you can check our cast and summary here.
Which drama are you looking for in December?
Dec 03, 2019 ~ Dec 23, 2019
Selection: The War Between Women
12% (194)
4 Reasons Why I Hate Christmas
19.5% (316)
Hot Stove League
8.8% (143)
Crash Landing On You
42.8% (693)
Read More : Best 6 K-Dramas OST Of 2019