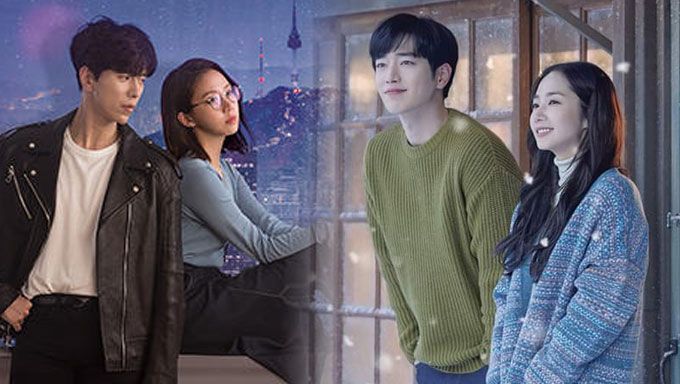 Time goes fast and it is already February! Is your watchlist ready for the next month?
Like for every month, Kpopmap selected 3 dramas that are about to start airing this month to look forward to. February too has a lot of exciting new dramas to check out when they start.
Here are 3 dramas starting in February to not forget to watch.
1- "When The Weather Is Fine" (also translated as "I'll Find You On A Beautiful Day")
When: From Feb. 24
Cast: Seo KangJoon, Park MinYoung
Summary: It tells the healing heart-warming romance of HaeWon who goes down to her hometown -a village called BukHyeonRi- because she got tired of living in Seoul and EunSeob who runs an independent bookstore, they meet again.
Why watch?: It is one of the most expected dramas of the year. A rural soft love story with two Hallyu actors, for me it sounds already like a must-watch. Both actors acting skills are solid and many are looking forward to their on-screen chemistry.
For more information and characters' descriptions, you can check our cast and summary here.
2- "My Holo Love" (Netflix Original)
When: From Feb. 7
Cast: Yoon HyunMin, Go SungHee
Summary: It is a romance that gets lonelier the more there is love. It tells the story of SoYeon, an office worker, who looks normal but she carries pains and of her sweet and perfect AI secretary Holo. She gets to meet the developer NanDo who has the same face as Holo but with an opposite personality.
Why watch?: It is a love story between a human and an AI. The storyline promises to be intense and to give viewers an emotional rollercoaster. If you are looking for a fantasy romance, this might be a must-see for you. From the teaser, it seems to have enough actions and cliffhangers too.
3- "Hi Bye, Mama!"
When: From Feb. 22
Cast: Kim TaeHee, Lee KyuHyung, Go BoGyul, etc
Summary: It tells the story of Cha YuRi who was forced to leave her family as she passed away in an accident. She got the opportunity to be reincarnated for 49 days and appeared in front of her husband and her daughter who started their new life to overcome the pain of her passing.
Why watch?: It is a fresh plot and a touching story for the return to the small screen of Kim TaeHee in five years. It promises poignant scenes and also comedy. It might be a good drama to start watching this month.
Which drama are you looking for in February?
Feb 03, 2020 ~ Feb 09, 2020
When The Weather Is Fine
40.3% (1,259)
Hi Bye, Mama!
14.8% (464)
Read More : Top 3 K-Dramas To Have On Your Watchlist This January