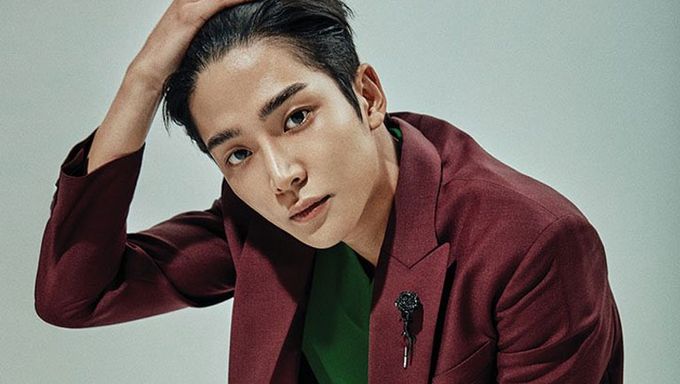 The term "triple threat" is used in K-Pop to qualify someone with good singing, performance, and acting. This requires a lot of work and talents.
There are idols that match this term perfectly. Since back in March, we have asked Kpopmap readers to choose their favorite triple threat acting-dols. A lot of you have voted, thank you for your votes!
Here are the current results based on data retrieved on Sept. 2, 2020. The list is only composed of talented acting-dols born in and after 1993.
1- SF9's RoWoon
RoWoon debuted in SF9 in 2016 and since then he kept on showing his various talents. He has an amazing voice and he is a skilled dancer with great stage performance. In concert, his solo stages are loved by fans.
He started to act with supporting roles in dramas such as "School 2017", "About Time", and "Where Stars Land". With more experience and skills, he got cast as the lead actor of "Extraordinary You". This is with this drama that many recognized his talents and he gained popularity in and out of Korea. RoWoon is often mentioned as a "triple threat".
His next drama "Sunbae, Don't Put on that Lipstick" will air in the first half of 2021. Many are already looking forward to it.
2- EXO's D.O
D.O debuted as a vocal of EXO back in 2012. He is well-known for his vocals and high notes. D.O even released a solo track and was cast in the military musical "Return: The Promise of the Day".
His acting career is successful thanks to his good acting skills. He had a supporting role in the popular drama "It's Okay, That's Love". He also acted in the popular "100 Days with my Prince". In his acting career, D.O received a lot of awards and especially for movies. One of the key points of his acting career is his role in the blockbuster movie "Along with the Gods: The Two Worlds". It was also confirmed that he will be acting in the following movie of the series and maybe as the lead role.
He will be discharged on January 2021. Fans are eagerly waiting for his return.
3- ASTRO's Cha EunWoo
Cha EunWoo debuted in ASTRO in 2016. He has a sweet voice and he knows how to captivate with good stage performance.
He started to act with numerous web dramas including "Sweet Revenge" and "Top Management". The acting-dol gained a lot of popularity with his lead role in the drama "My ID is Gangnam Beauty" in and out of Korea. Following, he acted in the historical drama "Rookie Historian Goo HaeRyung". He is also the 9th most followed Korean actor on Instagram.
Cha EunWoo was cast as the lead actor of the upcoming drama "True Beauty" based on the famous webtoon. It is highly awaited!
Here is the full result.
Check the triple threat acting-dols born in 1992 and before.