Top 3 Most Bizarre K-Pop Dating Rumors To Have Ever Existed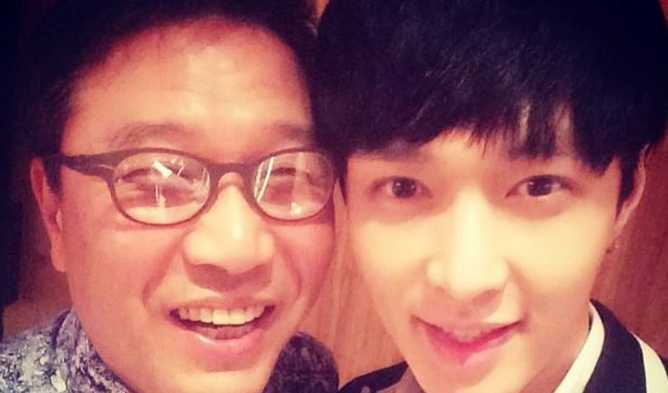 There have been a few dating rumors in the past regarding K-Pop idols that most people didn't believe not because they were rumors but because it was just way too bizarre to ever be true.
In fact, some of them will most likely make you burst out in laughter and make you wonder how on earth such rumors even began in the first place.
You can check them out below!
Lee SooMan & Lay (EXO)
The chairman of SM Entertainment and a member of EXO? Many people seriously question how this rumor even first began as it is not only freaky but also the weirdest pair to choose from of all the combinations you can make from using everyone who exists within the K-Pop scene.
lay and lee soo man are wearing the same shoes. THEY ARE DATING EACH OTHER!!!!!!!. EXO X SOO MAN SHIPPERS RISEEEE!!!!!!!!!!! pic.twitter.com/KuYDdL9mEl

— faaj (@faaj_for) December 11, 2016
PSY & YoonA (Girls' Generation)
Sure, it's easy to picture PSY with a trophy wife or a lot of beautiful women around him, as he looks like a typical "Gangnam style gentleman". But he's married and we just can't picture YoonA having an affair with a married man. The rumors first broke out when a photographer mistook a cameraman of a TV show next to YoonA as PSY. In addition, the rumors even included PSY's wife, claiming that she was staying silent about the matter to protect PSY's career and the children.
MinHo (SHINee) & ChangMin (TVXQ)
Japanese tabloids reported in the past that ChangMin was seen with a mystery woman who was also older than him. However, little did they realize that the "woman" that ChangMin was with was actually MinHo from SHINee. MinHo's long hairstyle during the time caused the tabloids to believe he was seeing a woman.
Read More : Fan Accuses Pledis CEO Of Ruining PRISTIN's Lives