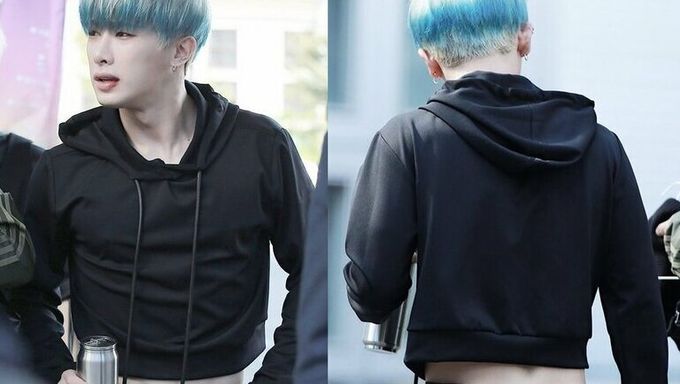 K-Pop idols can wear various different unusual pieces of clothing and look great in them.
But that doesn't change the fact that it's difficult for ordinary people to wear either the same thing or something of a similar style, as some of them seem purely reserved for stage attires.
In fact, some should just stay only in MV's and stages, such as the one below.
Any how, below are the top three most difficult fashion styling that idols have done before in the past.
Crop Tops On Men
While females can wear crop tops quite easily and not look like they stole their younger sibling's clothes, it's a little different when it comes to men wearing crop tops.
In fact, this is difficult because, well, how often have you actually seen a regular guy wearing crop tops on the streets?
Exactly.
Kilts
Really.
Unless you really know what you are doing, this is off limits.
Bare Top Blazers
Blazers usually make guys look really well dressed up. But that's when they're wearing a shirt or a top underneath it.
Just because WonHo looks good in them doesn't mean it's an easy style to pull off. He just makes it look easy.