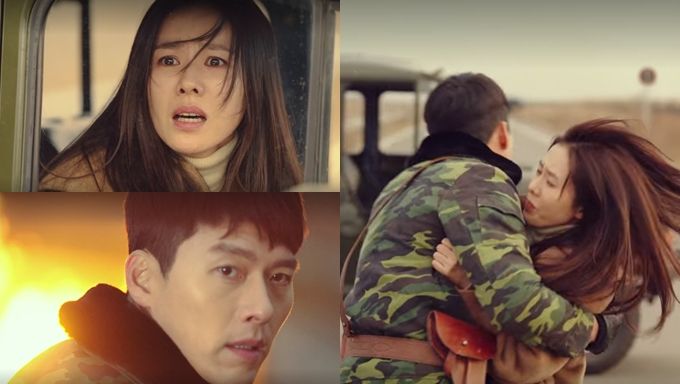 Have you been watching dramas these days? If not, you are missing many great scenes! If you like romance, this weekly Kpopmap series might be for you.
Be aware of major spoilers from episodes that aired this week. 
We made a selection of scenes from K-Dramas from this week that will make your heart flutter by their cuteness and romantic vibes and will make you want to fall in love. These scenes are the sweetest of this week. No more words, here is the list!
Let us know in the comment which scene you prefer and/or what is the sweetest scene of this week episodes according to you.
If you missed last's week choice, check it here.
1- "Love With Flaws"
Oh YeonSeo and Ahn JaeHyun as Joo SeoYeon and Lee KangWoo
Ahn JaeHyun and Oh YeonSeo are dating but have a troubled relationship due to various issues.
In the selected scene, Oh YeonSeo realized that she was at the scene of her parent's death when she was young. Because of the shock, she did not answer Ahn JaeHyun's countless calls and messages during the day.
Because she was out of reach, he went to her house and asked why he could not contact her and if it was because she was no longer interested in him. She simply answered that she was sorry while hugged him. Looking for comfort from him, he hugged her tighter.
2- "Crash Landing on You"
Hyun Bin and Son YeJin as Ri JungHyeok and Yoon SeRi
Hyun Bin and Son YeJin are living a dangerous romance. Both of them denied having feelings for each other when for viewers their attach is obvious. Hyun Bin is ready to do everything to protect the South Korean lady.
In the selected scene, Son YeJin had her final goodbye to Hyun Bin and was on her way to the airport to leave North Korea. However, the bad guys planned everything to kill her before she reached it.
Hyun Bin secretly prepared for this situation and arrived spectacularly to save her. After a motorcycle chase and gunshots, he managed to get closer to her. This is when he saw a gun pointed towards her, he did not hesitate and took the flying bullet for her. On the floor, he even managed to shoot down the bad guy. That was impressive action scenes and devotion for her.
3- "4 Reasons Why I Hate Christmas"
Mun SangMin and Park ShiAn as Yeom SeJin and Jung PuReum
Mun SangMin and Park ShiAn started to know each other while working part-time together and grew romantic feelings for each other.
In the selected scene, Mun SangMin is no longer working at the same hours as Park ShiAn so they cannot meet each other. However, she prepared this special gift for him and he was touched by it.
Looking at the post-it she left with the cute handmade Christmas tree at the coffee shop counter, he was touched and said that it was pretty while smiling -hinting the viewers about his feelings for her.
If you missed last's week choice, check it here.
Stay tuned for next week's choice! It is every Friday on Kpopmap.
Read More : Top 6 Best K-Dramas Of 2019 According To Kpopmap Readers