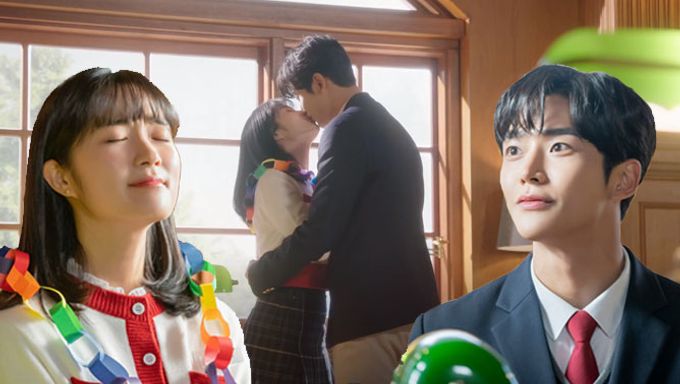 Have you been watching dramas these days? If not, you are missing many great scenes! If you like romance, this weekly Kpopmap series might be for you. Be aware of spoilers.
We made a selection of scenes from K-Dramas from this week that will make your heart flutter by their cuteness and romantic vibes and will make you want to fall in love. These scenes are the sweetest of this week. No more words, here is the list!
Let us know in the comment which scene you prefer and/or what is the sweetest scene of this week episodes according to you.
If you missed last's week choice, check it here.
1- "Tale of NokDu"
Kim SoHyun and Jang DongYoon as Dong DongJoo and Jun NokDu
It is time to get ready to say goodbye to "Tale of NokDu". Near the end of the drama, Kim SoHyun and Jang DongYoon were going through obstacles and parted way despite their true feelings for each other.
In the selected scene, Kim SoHyun and Jang DongYoon broke up but both were earning for each other.
Jang DongYoon alone at night picked up a flower and thinking of Kim SoHyun said: "I really miss you". Hiding, Kim SoHyun was not far from him. She was looking at him and was surprised by his sudden confession.
He was about to find her when he was interrupted. After he left, she went and checked the fallen flower.
2- "Extraordinary You"
Kim HyeYoon and SF9's RoWoon as Eun DanOh and HaRu
Here is another goodbye to one of the best couples of the year. Kim HyeYoon and RoWoon's beautiful first love came to an end with the final episode. They set relationship goals with their true, honest, and strong feelings for each other. Hard to choose the best romantic scene of the week because there were plenty.
The -hardly- selected scene is their second kiss scene which was ... perfect.
Kim HyeYoon had on her bucket list to kiss RoWoon 100 times and he was aware of it. To surprise her, RoWoon prepared couple items for both of them as she wished. To thank (?) him for the presents, she tip-toed to kiss him. However, seeing that instead of kissing, he was laughing she ran away.
He stopped her from leaving and smiling asked her: "Do it again". She then grabbed his necktie to go forward to his lips and wholeheartedly kissed.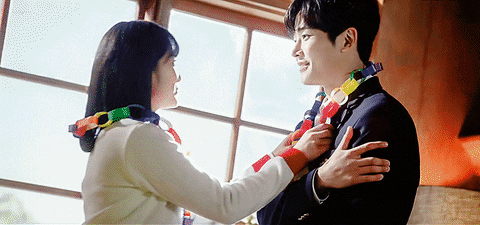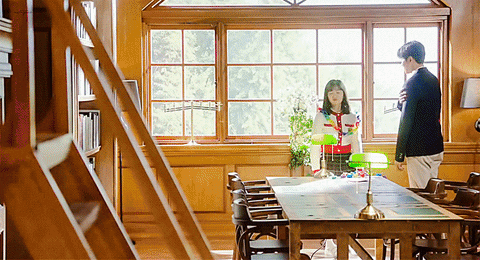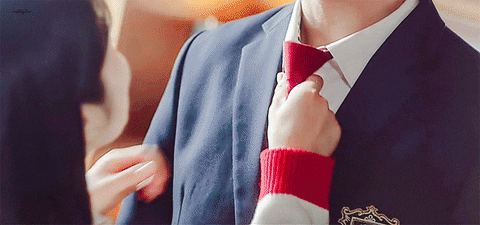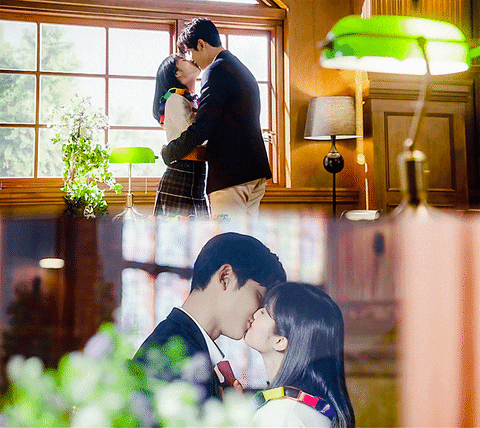 Check the scene below.
"다시 해줘💕"
단하루 뽀뽀 100번 채울 때까지 못 보내!😭

<#어쩌다발견한하루> #mbcdrama #어하루 #김혜윤 #로운 pic.twitter.com/pHCXJLDU1B

— MBC DRAMA (@mbcdrama_pre) November 22, 2019
3- "Melting Me Softly"
Ji ChangWook and Won JinAh as Ma DongChan and Go MiRan
This week too "Melting Me Softly" ended. At the end of the drama, Won JinAh almost died and that brought Ji ChangWook through the pain of waiting.
The selected scene is the time they met again. It was the first snow when Ji ChangWook ran to meet Won JinAh who finally had woke up from her surgery. She was waiting for him on a bench when he arrived cooly dressed with a long coat.
Ji ChangWook said that he missed her a lot and hugged her while opening his coat because she was cold.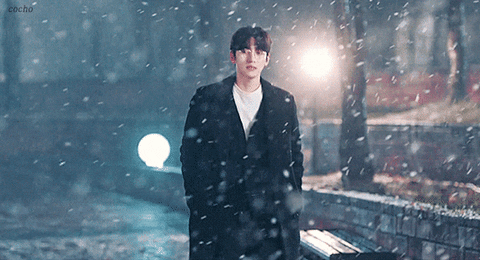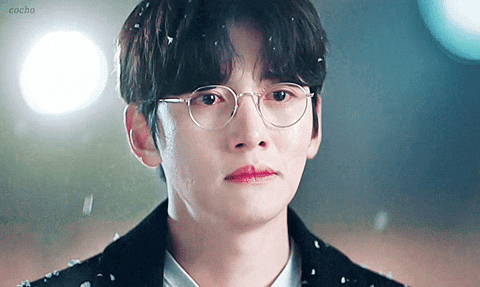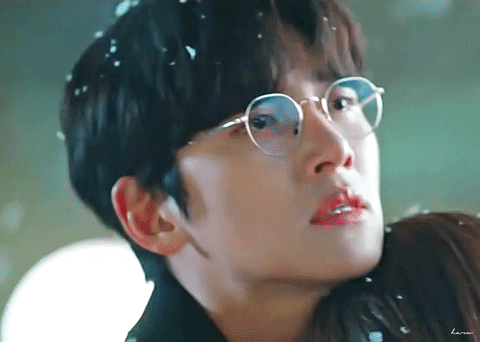 If you missed last's week choice, check it here.
Stay tuned for next week's choice! It is every Friday on Kpopmap.
Update: "Tale of Nokdu" will end next week.
Read More : 6 Filming Locations Of Drama "Extraordinary You"