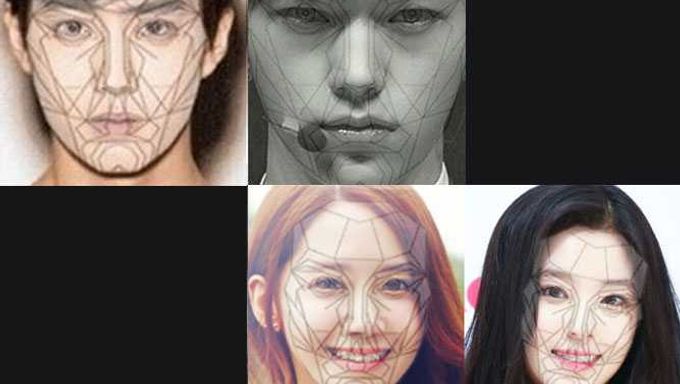 Do these celebrities owe their good looks to the Golden Ratio?
Recently, Korean researchers have calculated the ratios of the "perfect" face and claim that K-Pop idols including YoonA, SuHo, Irene and L have the magic formula. While being labelled average is rarely regarded as a compliment, they also found that the "golden ratio" matched dimensions of an average woman and man's face. A eminent Krean professor said: "We already know that different facial features make a female face attractive – large eyes, for example, or full lips."
Must Read : 7 Idol Groups' Center Position Changes
Following the research, the result was posted on Korean community web portal Instiz. Among male idols, EXO leader SuHo was chosen as having the perfect facial ratios. Second to SuHo in golden facial ratios was L of Infinite, who is well-known for the most strikingly good-looking guy in the famous boy group under Woolim Ent. Among girl group members, Girls' Generation's center position, YoonA topped the rankings with the flawless perfect facial ratio. Second to YoonA was Red Velvet's cutest leader, Irene, who has the advantage of being a new and photogenic face.