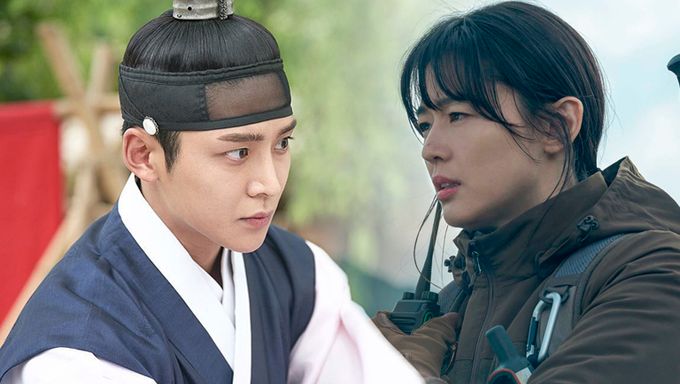 October has arrived with its load of exciting new dramas. Is your watchlist ready for the new month?!
Like every month, we prepared a list of K-Dramas we think you should not miss to check out when they start airing. Since there are a lot of web dramas starting this October, we've prepared a separate list. This article does not include web dramas (check our web drama recommendations here). 
Here are 4 dramas starting in October to not forget to watch.
When: From October 11 on KBS and Netflix
Cast: Park EunBin, SF9's RoWoon, Nam YoonSoo, VICTON's ByungChan, Bae YoonKyung, DIA's Jung ChaeYeon
Genre: Historical, Romance
Summary: It is the secret court romance drama of a woman who was abandoned because she was born as a girl. When her twin brother died, she became to pretend to be him: the crown prince while trying to keep her identity and affection for her first love.
Why look forward to it?: Park EunBin and RoWoon are popular rising actors who received attention for their skilled acting, and their new drama is highly awaited by fans across the globe. Even if you are not a fan of historical drama, it would be a miss not to watch RoWoon's new drama and all the eye candy scenes coming.
Aside from the cast, the story centered around the female crown prince seems intriguing. We can look forward to a heart-fluttering and beautiful romance.
When: From October 23 on tvN and iQIYI
Genre: Mystery, Drama, Thriller
Summary: A mystery drama depicting the stories of people climbing a mountain against the backdrop of the vast, unexplored scenery of Mt. Jirisan.
Why look forward to it?: The drama has been announced for months, and fans have waited for months to see the top Hallyu star Jun JiHyun and Ju JiHoon acting in "Jirisan" as rangers. The rest of the cast is also composed of veteran and popular actors.
This drama promises the best nerve-breaking and is full of mysteries. Moreover, writer Kim EunHee ("Kingdom", "Signal") and director Lee EungBok ("Sweet Home", "Mr. Sunshine", "Goblin", "Descendants of Sun", "School 2013") have worked on hit dramas in the past.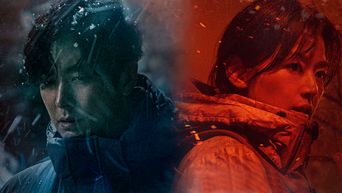 When: From October 15 on Netflix
Cast: Han SoHee, Ahn BoHyun, Park HeeSoon
Genre: Drama, Crime
Summary: A series depicting JiWoo's journey of joining a gang and infiltrating the police under a false name to find the person that killed her father and enact her revenge.
Why look forward to it?: If you are looking for revenge drama and if you like Netflix Korean original series (with its load of violence, language, etc), you will be interested in this release. In this woman-centered drama, Han SoHee will act a badass, and we can't help but look forward to it! 
4. "Reflection of You"
When: From October 13 on JTBC & Netflix
Cast: Go HyunJung, Shin HyunBin, Kim JaeYoung
Genre: Drama
Summary: It tells the stories of two women, one who has abandoned to live as a wife and mother and stayed faithful to her desires and one who became a supporting role of her life through the short meeting with that woman. 
Why look forward to it?: Here is another gripping woman-centered drama. The story is intense and dark and with its load of mysteries and makjang. 
Which drama are you looking for in October 2021?
Oct 07, 2021 ~ Oct 14, 2021
The King's Affection
69.5%