Diction is how clear one pronounces words and sentences. The field of work like lawyer, acting, reporting, and sales require a good diction, for they need to speak to do their jobs. It's necessary for actors and actresses to pronounce words clearly, because what they deliver is mostly by words, though there are facial and bodily expressions that help. 
There are 5 actresses in Korea who have amazingly clear and exact pronunciations. Due to their great ability, they take the roles of lawyer, judge, reporter or news anchor. Not only fans, but also the public are fond of their acting because it's well delivered. 
So, here are top 5 actresses with great diction!
1st - Lee BoYoung
She is one of the best actresses in Korea. She mostly takes the role of woman working in the field of law or government because of her elegant looks and powerful voice. Her voice isn't thick, but there is always a strong power that makes the opponent speechless. 
2nd - Kim SeulGi
She has a good diction, but her voice is the key reason why she is heard so clearly. Her unique voice which is high and sharp are well heard whatever role she is acting.
3rd -  Kim JiWon
Unlike Kim SeulGi, her voice is quite low. Her voice was such a good match with the last drama, "Descendent of the Sun" as a soldier. Of course, when she acted as an anchor on the current drama, 'Fight For My Way" her diction stood out. 
4th - Lee YuRi
Her high pitch voice and her clear diction stand out whenever she throws lines which are so true and realistic. In the current drama, her role as a lawyer fits so well with her, depicting a successful working woman. 
5th - Seo HyunJin
Whatever role she acts out, she draws the viewers in by delivering the emotions so well and clear. Her lines are well heard though viewers did not pay close attention to it. 
Must Read : The Current Trends of Korean Drama Heroins, No More Lady-Like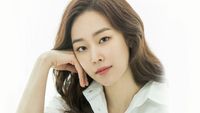 Became a fan of Seo HyunJin
You can now view more their stories