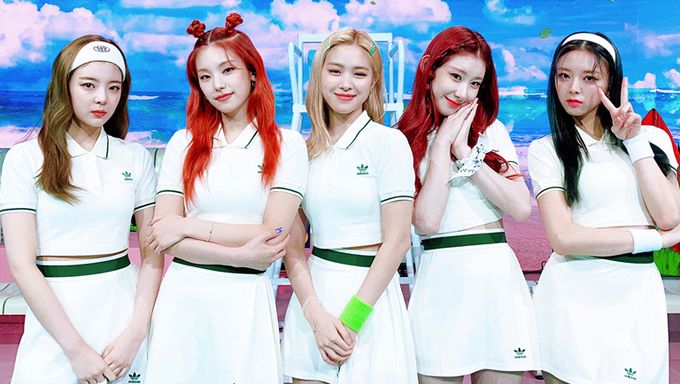 Have you ever wondered which K-Pop female group is the best selling group when it comes to first week album sales?
Previously, Kpopmap had covered the top 5 male groups and you can check it out here.
First week album sales refer to the number of physical albums sold a week after the albums were first released. Pre-orders are not included.
If you are curious to find out which groups they are! Take a look below!
Note: Data is taken on June 8, 6:32 PM KST.
1. BLACKPINK
Give it up for BLACKPINK as the girls are the K-Pop girl group who had sold the highest amount of albums in the first week sales.
For their album "THE ALBUM", more than 630,000 copies were sold in the first week after its release.
This is an astonishing number and many K-Pop fans believe that they will break their record for future comebacks.
2. IZ*ONE
Although IZ*ONE has officially disbanded, they are the second on the list.
Their 3rd mini album, "Oneiric Diary" was recorded with more than 389,000 copies sold on the first week after its release.
Who else is already missing the group?
3. TWICE
There is no way TWICE will not be on the list as they are one of the most popular K-Pop girl groups out there!
They have so many hit and catchy songs and we just can't help but love them.
For "MORE & MORE" released back in June 2020, the girls had sold more than 332,000 copies in the first week.
Perhaps with their upcoming return with "Taste of Love", we might witness a new record!
4. ITZY
ITZY is another up and rising K-Pop girl group that we are loving as well!
They amaze us with their live performances and we are loving how they are doing so well too.
For their recent comeback with "GUESS WHO", the girls had broken their old record and sold more than 200,000 copies!
5. MAMAMOO
No doubt, vocal powerhouse, MAMAMOO is on the list.
MAMAMOO has all along impressed us with their live performances and released unique music that we can't help but fall for.
Their best selling album is "TRAVEL" with 128,000 copies sold in the first week.