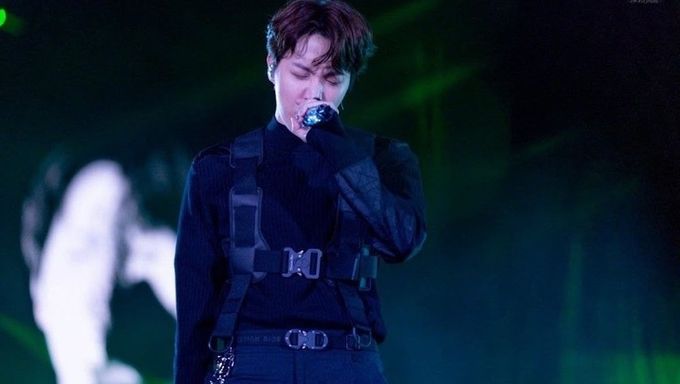 Tech-wear may have fallen somewhat out of style in fashion for us average people, but it never ceases to be one of  the best looking ones for K-Pop idols when they are on stage.
This particular type of style aims for both functionality and aesthetics, placing a strong emphasis on minimalism, choice of materials, and the overall silhouette design.
Below are our top three picks for the best tech-wear repped by K-Pop idols.
Because he's also one of the best idol dancers in the industry, tech-wear is just perfect on J-Hope.
WonHo
Who could ever forget this outfit that WonHo did in the past. Having such a muscular physique, tech-wear rep at its finest.
When aespa's 'Black Mamba' MV reached 100 million views, the girls promised a special choreography video. Fans were asked to vote for either tech-wear or classy suits. Fans voted more for tech-wear.
MoonByul (MAMAMOO)
The iconic girl crush K-Pop idol really looks the best in any outfit that male idols would usually wear. She does it even better than the guys!
BLACKPINK
BLACKPINK members show how the fashion icons rep tech-wear in the photos below.