There are a lot of benefits of performing as a group. One, the synergy and the energy coming from the harmony is always so powerful. Two, one cannot be perfect so there is always other members filling the gap in. Three, members are a great support to each other and understand each other so well since they are going through similar stuff.
However, when there are advantages, there are always the disadvantages. 
When a talented idol performs in a group, one's talent isn't so easily recognized since one has to work for the harmony and try not to stand out. Also, they've got to share their own incomes with members and sometimes, some members have busy schedules while others don't, so it's may feel unfair.
It takes quite a time for fans to recognize the talented one from the group and cheer the individual to try to go solo. Some have successfully gone solo, and not only fans but also the public has approved of their ability as a musician. 
So, here are the top 9 idols who are originally from a group, but successfully went solo. 
1st - TaeMin of SHINee
2nd - SungKyu of INFINTE
3rd - TaeYeon of SNSD
4th - G-Dragon of BIG BANG
5th - BaekHyun of EXO
Must Read : Top 4 Female Members Who Mainly Start The Beginning Of Songs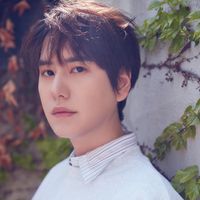 Became a fan of KyuHyun
You can now view more their stories