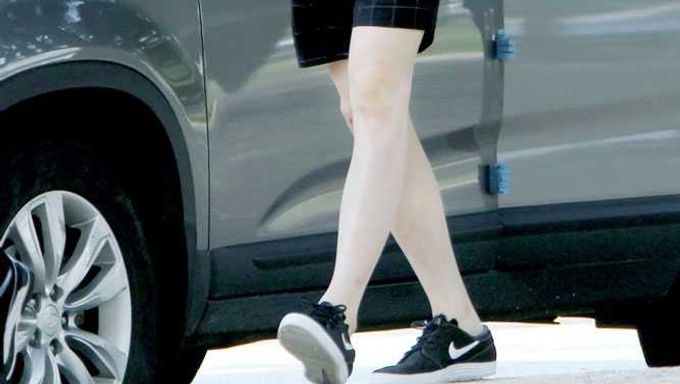 Looking for the 5 best pretty celebrity legs in the K-Pop world?
Some people drool and are speechless when a pair of stunning and gorgeous legs walks by. Some legs are long and go for miles. Other legs are toned and shapely. It's important to point out that all legs are no longer monopolized by women. Here are the five prettiest celebrity gams in K-Pop world. K-Pop world is already known to have some of the world's prettiest girls and boys. This article is going to focus on the male idol stars who have more gorgeous legs than any other girls. Although some idol girls might have nice legs, they probably don't steal the spotlight like these male idols and their gorgeous gams. It doesn't matter where they are or what they're doing, their pretty stems get all the attention. Take a look at celebrities who are gifted with so-sexy legs!
Must Read : 5 Of The Shockingly Ugliest Female Idol Feet
SUGA - BTS
First on our list is the cutest boy of BTS. He is used to showing off his luscious legs. His legs are in tip top shape and always perfectly pale. 
Lee SeungHoon - WINNER
The model-like idol boy has never been shy about stripping down. He has special pants made for gourps' tours with slits in them to show off his amazing legs.
Ravi - VIXX
Although Ravi's known for his excellent rapping skills, we can't skip over his amazing legs. Always toned, tanned and shown off, Ravi knows his whole body is the total package that drags women down.
XIUMIN - EXO
A best soccer player in EXO, XIUMIN has sleek legs from running up and down the football pitch. He may not have mile long legs, but he has pretty curves and gorgeous gams to top it off. 
SungJong - Infinite
His long, creamy, ivory legs are super sexy. He always made us jealous of his blessed beauty.
Must Read : 7 K-Pop Male Idols With the Best Long Legs Visuals