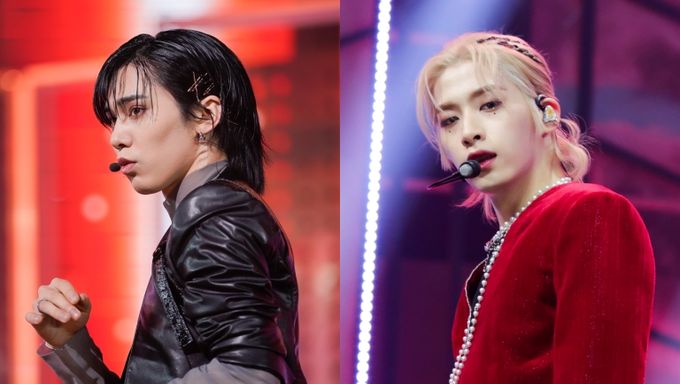 K-Pop idols are always experimenting with their hair, be it for a comeback, photoshoot, or even just because they enjoy looking different. Recently, the long hair trend has been growing in popularity. It had us wondering which idols you think look the best with it.
So, on Sep. 2, 2021, we asked Kpopmap readers to choose the male idol that looks the best with long hair. 
Many of you voted, thank you for voting!
Here are the results based on data retrieved on Sep. 29, 2021.
Rocky's long hair adds to his sexy persona on stage. This photo is from when he rocked this hair length for one of his 'ONE' performances. You can watch his fancam here.
Xion has been rocking these gorgeous blonde locks and K-Pop fans are loving it. This shot is from his performance for 'No diggity', which you can watch a fancam of here.
This hair look frames JeongHan's handsome visuals just right! Check out the look in his stage for 'Ready to love' here.
Whatever shampoo JunJi is using, is working wonders! His luscious locks make us want to stare at them all day. Watch his fancam for 'libidO' here. 
HyunJin in long hair is one beautiful gift from the K-Pop styling world. Check out how cool he looks in his stage for 'THUNDEROUS' here.
Find out all the rankings below:
If you still want to cast your vote, you can below as the vote is always open.
What do you think of the results? Which male idol looks the best with long hair?