Have you been watching dramas these days? If not, you are missing many great scenes! If you like romance, this weekly Kpopmap series might be for you. Be aware of spoilers.
We made a selection of scenes from K-Dramas from this week that will make your heart flutter by their cuteness and romantic vibes and will make you want to fall in love. These scenes are the sweetest of this week. No more words, here is the list!
Let us know in the comment which scene you prefer and/or what is the sweetest scene of this week episodes according to you.
If you missed last's week choice, check it here.
1- "Flower Crew: Joseon Marriage Agency"
Kim MinJae and Gong SeungYeon as Ma Hoon and GaeDdong
Gong SeungYeon and Kim MinJae lack of communication as they both like each other but are unable to express their feelings and live with misunderstandings. Yet, Kim MinJae decided to help her become a noblewoman.
In the selected scene, Kim MinJae was teaching Gong SeungYeon how to eat like a noble lady. He taught her that she needed to use chopsticks instead of her hands.
Uneasy with the chopsticks, Kim MinJae personally taught her how to use chopsticks while moving her fingers.
2- "Tale Of NokDu"
Kim SoHyun and Jang DongYoon as Dong DongJoo and Jun NokDu
This week, "Tale of Nokdu" was extremely interesting. It was a shame that one only episode was aired. The show made us laugh loud and shook us with the main couple's love lines.
The selected scene is the ending of the episode. It was an intense scene that made viewers' hearts burst with the confession and first kiss.
When they first met, Jang DongYoon lied that he had a lover. This fact was stopping any progress with Kim SoHyun as she saw him as a taken man. With time he realized that he was crazy in love with her and that he needed to confess… now. Here was how it went:
Jang DongYoon: "I do not like anyone."
Kim SoHyun, surprised: "Why are you telling me this now?"
Jang DongYoon: "I like you. That is why … I know you do not like that jerk [second male lead]. You say that you like him and it only makes sense that you do. But I do not believe that you do. … He might be looking at you, but you are not. You are looking at me. Is that not true?"
Courageously, he kissed her once, asked "So answer me [do you like me or not?]" and was about to kiss her one more time before being interrupted.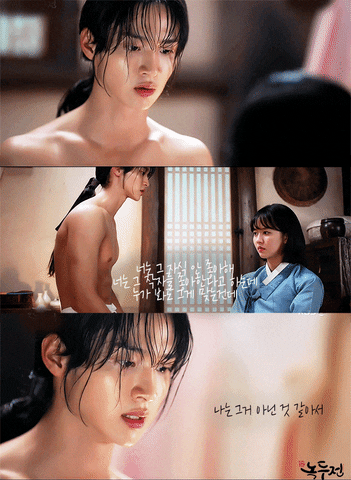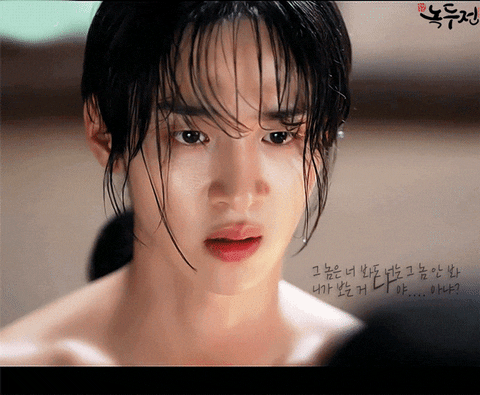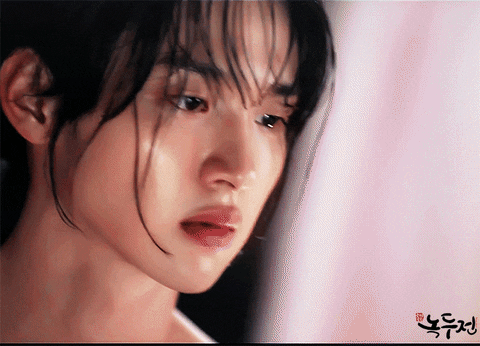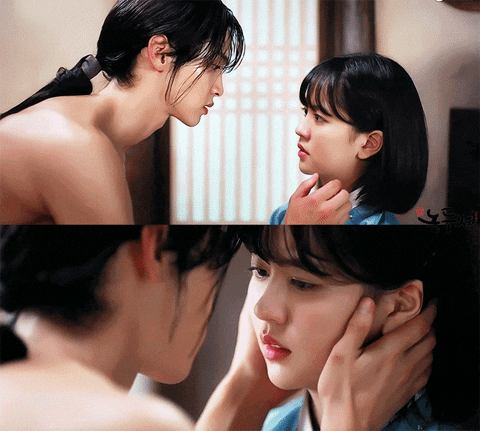 3- "Extraordinary You"
Kim HyeYoon and SF9's RoWoon as Eun DanOh and Haru
"Extraordinary You" is gaining new viewers every week with its fresh plot and incredibly handsome lead actors. The drama is full of heart-fluttering scenes and might be the best romance drama of the month.
The selected scene is the "bag scene" which got popular online. For information, RoWoon is 190.5 cm and Kim HyeYoon is 160 cm. Their height difference is interesting viewers and highlighted in the following scene.
Kim HyeYoon was at school when RoWoon appeared from behind and grabbed one handle of her backpack (to hold her bag). She turned around in slow-motion and met RoWoon's eyes as he matched her height by lowering himself. He cutely said "Hi" while smiling. Her heart could not handle it and fluttered. The watch indicating her heartbeat was beeping.
RoWoon apologized for surprising her to which she said that it was just her watch that was weird… (as if) and pretended to be ok.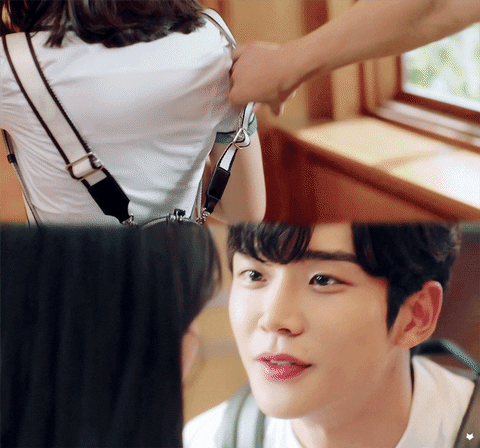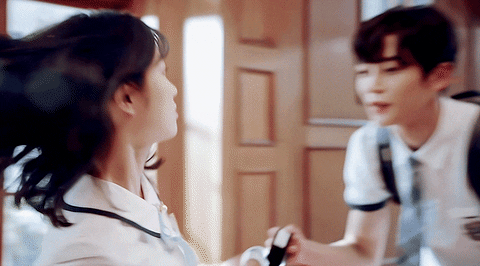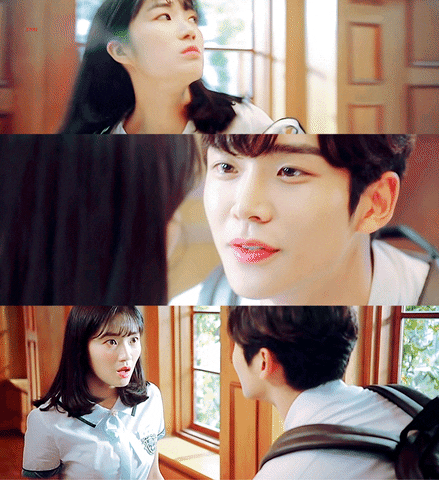 4- "Vagabond"
Lee SeungGi and Suzy as Cha DalGun and Go HaeRi
Lee SeungGi and Suzy are teaming up to catch the bad guy and their teamwork is just amazing. Their chemistry is good to watch in this thriller action drama.
In the selected scene, they are in Morocco, Lee SeungGi found the bad guy but was imprisoned along with him. Suzy entered the prison to celebrate with him. Blocked by the prison bars and handcuffs, they managed to have a high five after a lot of effort under the cheers of other prisoners.


5- "Melting Me Softly"
Ji ChangWook and Won JinAh as Ma DongChan and Go MiRan
Ji ChangWook and Won JinAh are quite far from dating each other but there are hints on their potential future love line. They both wake up after 20 years and are still trying to understand the new technologies while maintaining their body temperature low.
In the selected scene, Won JinAh was showing Ji ChangWook interesting functions she found on her new smartphone. Seating close to each other, they met eyes and that made their heart beat.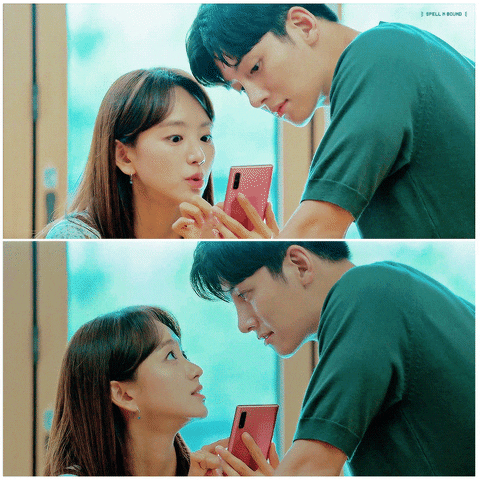 If you missed last's week choice, check it here.
Stay tuned for next week's choice! It is every Friday on Kpopmap.
Read More : The Drama Making Video That Reached More Than 1 Million Views In Less Than 3 Weeks